04 January 2016, Kano — Petrol stations in Kano State have failed to comply with the new pump price announced by the federal government this week, as those in the metropolis sold fuel at N87 per litre while others outside the State capital sold between N97 to N100 per litre.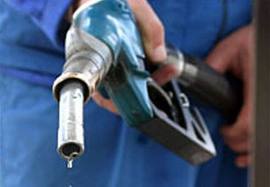 A commercial driver on the Kano-Katsina route, Abbah Ibrahim Hotoro told Daily Trust that within the metropolis the product was dispensed at N87 per litre while filling stations outside the state capital sold at between N97 and N100 per litre.
Another motorist confirmed Hotoro's claim, adding that though the fuel stations sold their products at N87 only a patient motorist could withstand the long queues, adding that the stations were selling out of fear of the newly constituted Kano State special task force on scarcity of petroleum products.
Kano state chairman of Independent Petroleum Marketers Association of Nigeria, Bashir Ahmad Danmalam, said IPMAN was yet to be officially notified of the new price regime and that members were still getting their supplies at N77.66 per litre.