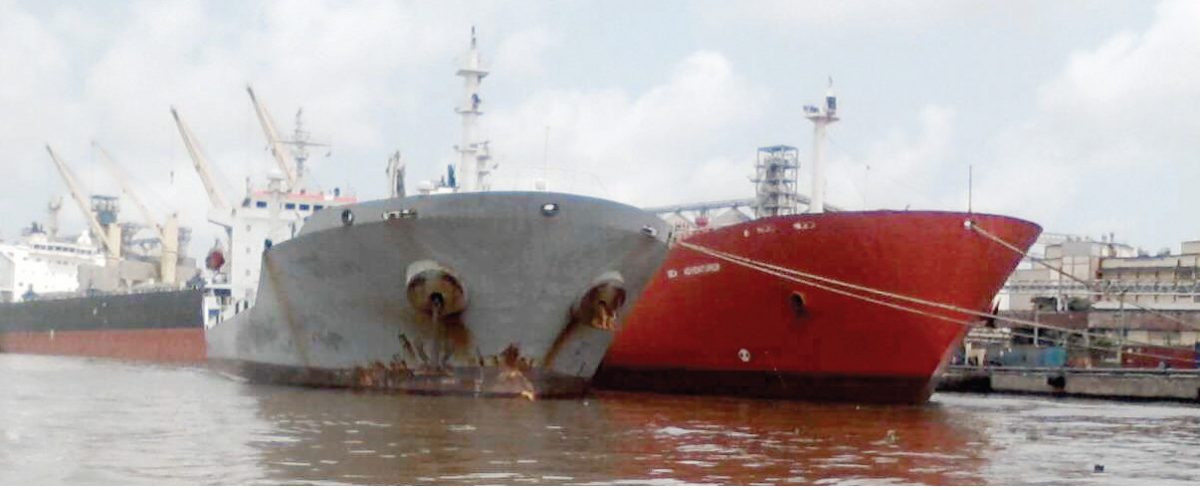 *As ships owners call out NNPC over NOGIDC Act breach
OpeOluwani Akintayo
Lagos — A fresh petition to the Teslim Folarin-led Senate Committee on Local Content has uncovered how Nigeria loses $120m yearly to government's patronage of foreign vessels as against those owned by local firms.
The revelation comes on the heels of ongoing Senate's investigation into allegations of abuse of the Nigerian coastal and local content laws levied against state oil firm, NNPC.
According to the petition filed by the Ship Owners Association of Nigeria, SOAN, and signed by SOAN President, Dr. MCgeorge Onyung, claimed that the provisions of Nigerian coastal and local content laws, with regards to the shipping of petroleum products in the downstream sector of the oil industry, is being breached in favour of foreign vessels, a situation that encourages massive capital flight to the tune of $120 million per year.
"Between January and August 2020, 320 foreign tankers arrived Lagos offshore with imported PMS. This 100 per cent foreign-dominated supply chain activity creates no in-country value for the Nigerian maritime industry, with no multiplier-effect on other sectors of the economy. Foreign fleet is chartered by NIDAS Marine, NNPC subsidiary, via foreign shipbrokers namely Clarksons, E.A. Gibson, Brassington, Braemer and Affinity."
"In the 2019/2020 DSDP disposition, a contract valued at $9b was undertaken. Freight expenditure on Import Tankers was approximately $60m monthly or $720m yearly. This involved the average monthly importation of 2.4 billion litres (1.8 million metric tons) of gasoline in foreign-owned tankers of 35,000 to 90,000DWT capacity (approximately 40 shiploads monthly)", SOAN said.
The Association argued that foreign ship owners account for 95 percent of freight spending associated with this downstream activity, which is repatriated overseas as a capital flight to the detriment of the local economy.
SOAN further claimed that NNPC's policies give the lucrative marine services contracts to foreign shipping companies and allocation of marine-related job opportunities to foreign seafarers, thus encouraging massive loss of employment, capacity building opportunities and tax revenue accruable to Nigerian companies, maritime service providers and seafarers, including the Federal Government.
The indigenous ship owners decried inadequate enforcement of the Cabotage and NOGICD Acts in the downstream sector. This, the petition stated, hinders maximisation of the in-country capacity for the promotion of technological innovation needed to drive productivity and economic activities, required to spur economic growth in other sectors.
"NNPC's non-adherence to Charter Party Agreements in favour of Nigerian shipping companies, render their investments financially insecure, while Vessel Hire Payment Arrears (averaging 180 days) is a protracted breach of NNPC's charter party obligations, making coastal shipping unviable for Nigerian-owned vessels…" the petition stated.
In December 2019, the Senate, adopting a motion tagged: "Urgent need to investigate the breach of Nigerian laws by foreign vessels in coastal shipping of petroleum products in the downstream sector of the Nigerian maritime industry," sponsored by Senator Olalekan Mustapha (APC, Ogun State), opened investigation into alleged flagrant abuse of the NOGICD Act 2010 and Cabotage Act 2003.
The Upper Chamber is also investigating foreign ship owners of freight associated with downstream activities repatriated overseas by NNPC to the detriment of the local economy or patronage.
The Senate also particularly mandated the Committee on Local Content to investigate the reasons for the dominance of foreign vessels above locally owned, manned and registered vessels in the domestic carriage of petroleum products within the coastal territory and Inland waterways of the country.