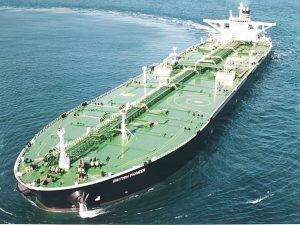 OpeOluwani Akintayo
Lagos —
Nigeria may witness a dip in its revenue from oil exports as one of its major buyers, India, plans to double crude oil imports from the United States this year.
According to the Hindustan Times, India is currently in talks with the U.S government to increase imports.
"We can easily double our crude oil imports from the US to 12 million tonnes. We are in talks with the US government and private oil firms as petroleum is an unregulated business in that country. We expect good rates and better terms from American firms that would compensate for our transportation costs. In return, we can offer them an assured market," the medium said, quoting an anonymous source in government.
India already purchases about 6 million tonnes of crude per year from United States.
Doubling its imports from the U.S means its commitment to African countries such as Nigeria could suffer.
Nigeria's economy relies largely on revenue from crude oil exports.
India's crude oil imports from Nigeria, Angola and Cameroon, which amounts to 764,500 barrels, dropped last August by 18.3 per cent.
India became Nigeria's biggest export destination for its crude oil from 2013 after the United States made a shift in crude oil demand by turning its attention to shale production.
India is reputed to be the world's third-biggest crude importer, meeting 83 percent of its demand from imports from the Middle East and other countries such as Nigeria, Mexico, Venezuela and the US.