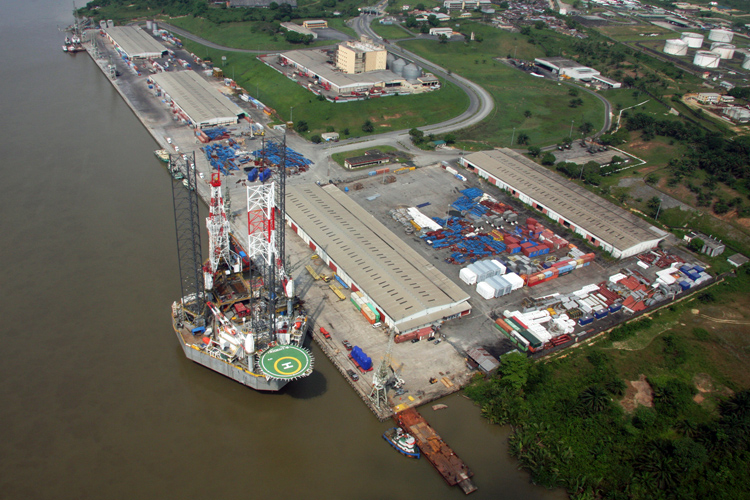 Vincent Toritseju

16 October 2017, Sweetcrude, Lagos — MARITIME stakeholders, yesterday, reacted to the cancellation of the Pilotage contract between the Nigerian Ports Authority, NPA and Oil & Gas Logistics giant, Intels Limited, with some saying the action of the NPA was long overdue.
President of the Association of Nigerian Licensed Customs Agents, ANLCA, Prince Shittu Olatiwola, disclosed that the contract was a bad one as it was arranged for money to be given to certain Nigerians at the expense of the nation.
He claimed NPA was forced into the contract by politicians as at the time the contract was signed.
According to him, "NPA used a third party by engaging Intels to collects Pilotage dues on its behalf and at the end of the day, Intels decides what NPA get as revenue from the deal.
This is a battle we have been fighting in the last 10 years and the cancellation was long overdue.
The contract was designed to feather the nest of politicians." On his part, Mr. Lucky Amiwero, President of the National Council of Managing Directors of Licensed Customs Agents, disclosed that NPA had no right to cancel the contract as NPA's Act empowers it to enter into contractual agreements with its stakeholders and partners for efficient port operations.
Also speaking, a former General Manager in charge of Security, of NPA, Col Jamil Tahir (retd), disclosed that people were already coming to take the job from Intels, adding that the government did not like the way Intels was carrying out the job.
Meanwhile, the management of Intels has kicked against the termination of its Pilotage Agency Agreement by the NPA and gave it one week to rescind its action or face legal action.
Intels described the termination of the agency agreement as "clearly preposterous and the consequences highly injurious" to the interests of Nigeria. The company also hinted that the development could lead to its withdrawal from the multimillion dollars Badagry Deep Seaport project.
Intel in a statement stated: "With reference to your letter received on October 10th 2017, allegedly terminating the Agency Agreement between Nigerian Ports Authority (NPA) and INTELS Nigeria Ltd (INL), we formally contest the contents of the same for the reasons stated below: "On March 15th 2017, we received your letter ref HQ/F&A/ED/AD/INTELS/034 in which, in addition to other contents, the following points were stated: "Nigerian Ports Authority (NPA) acknowledged a debt towards Intels Nigeria Limited (INL) in the sum of 674,767,415.00 US$ (in addition to the interests accrued in the meantime); "NPA communicated the need to reconcile the sum of 109,000,000.00 US$ for the additional works carried out."