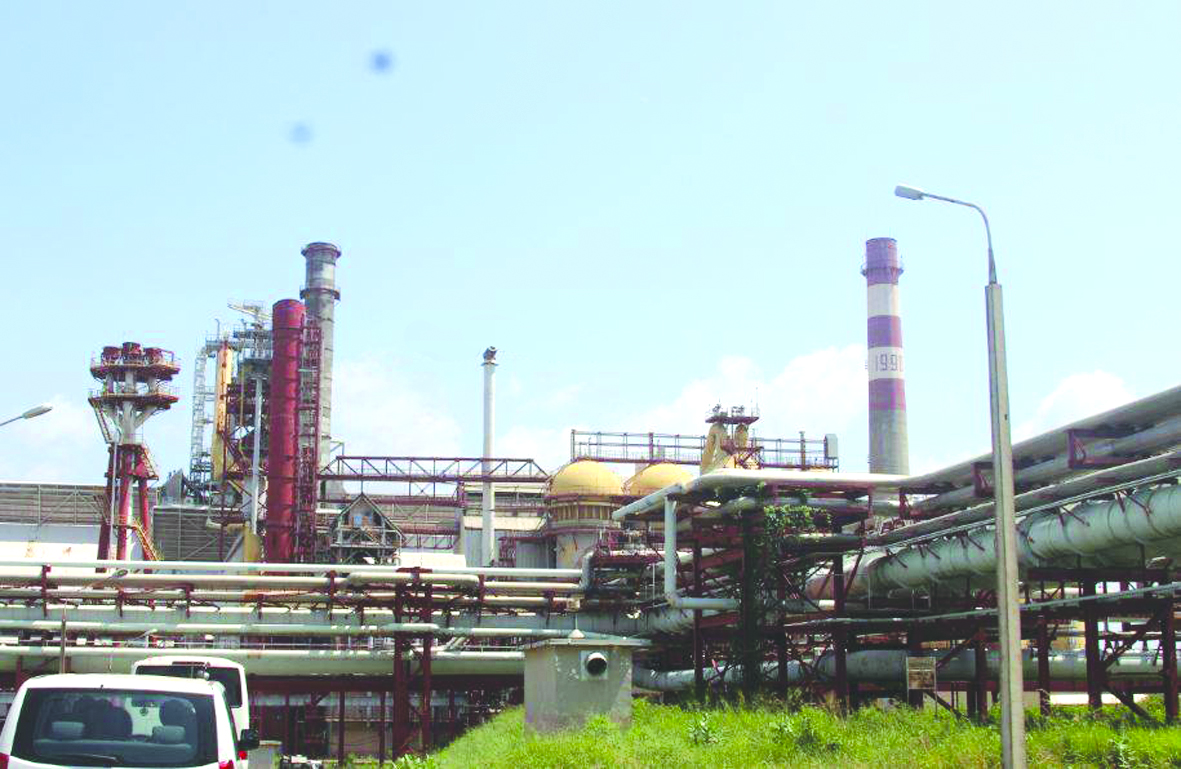 Oscarline Onwuemenyi
07 November 2017, Sweetcrude, Abuja – The Ukrainian Ambassador to Nigeria, Dr. Valerii Aleksanruk has called for speedy revitalization of Ajaokuta Steel Company to pave way for early industrialisation of Nigeria.
Aleksanruk made the call at the training/induction ceremony and inauguration of the President/Chairman Governing Council of the Chartered Institute of Public Diplomacy and Management, CIPDM, in Abuja.
He noted that the Ukrainian engineers were instrumental to the designing and building of the Steel plant, adding that the Ukrainian company is currently participating in the ongoing revival effort by the federal government to enable Nigeria become an industrialised nation.
"Ajaokuta was designed and built with the assistance of Ukrainian engineers in Soviet era. Our company is participating in the renewal of the plant because Nigeria needs industrialization and Ajaokuta after rehabilitation will play very important roles in the industrialization of Nigeria," he added.
On how to handle internal threats in Nigeria, the envoy said Nigeria as a crucial country in the African continent should always adopt diplomatic principles in resolving all conflicts, especially the internal crisis rocking the boat of the country.
Last month, the Minister of Mines and Steel Development, Dr. Kayode Fayemi had announced that the Federal Government is set to concession the Ajaokuta Steel Company in Kogi State for a second time
Fayemi made this known during an interview with State House correspondents after he met President Muhammadu Buhari at the Presidential Villa, Abuja.
According to him, the government had appointed an adviser for the firm and had also appointed a new leadership at the expiration of the tenure of the last.
He added that efforts were on to ensure a solution to the sale of the Aluminium Smelting Company in Ikot Abasi.
The minister said, "The President asked for an update on Ajaokuta and the Aluminium Smelting Company in Ikot Abasi. I came to brief Mr. President on the development to ensure that these companies are back to life.
"I told him about the efforts that Mr. Vice President has been making in ensuring that we have a definitive solution to the sale of Aluminium Smelting Company in Ikot Abasi, and that we also move forward in the resolution and agreement reached on Ajaokuta Steel so that we get ready for the second concession.
"We have appointed an adviser, we have appointed a new leadership there because the term of the last leadership has expired. Those were the things we updated Mr. President on."