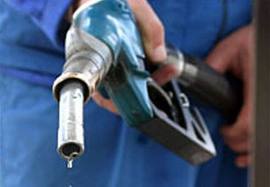 15 August 2016, Lagos — The Nigeria Labour Congress (NLC) says it will resist any attempt by the federal government and oil marketers to increase the pump price of petrol in the country.
There have been rumours that the pump price of fuel would be increased due to scarcity of foreign exchange.
But, speaking to journalists after the Central Working Committee (CMC) meeting of the NLC in Lagos yesterday, NLC President Ayuba Wabba said increase in the pump price of petrol was not tenable, given the current price template of crude oil in the international market.
He said: "We are now justified when we opposed the initial increase in the pump price of petrol. Purchasing power of Nigerians has reduced drastically following the initial increase in petrol price per litre. We said it would worsen purchasing power of the workers. This is now coupled with non-payment of salary, non-payment of pension and gratuity. Our position still stands and every attempt to increase it will be resisted vehemently. We will mobilize our sister unions and affiliates."