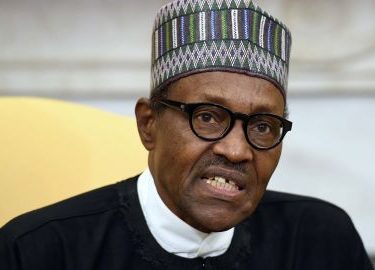 Maiduguri — Nigeria's outgoing President Muhammadu Buhari opened an emergency gas-fired power plant in the northeastern city of Maiduguri on Thursday, where Islamist insurgents have wreaked havoc with attacks on the electricity network.
The 50-megawatt plant is meant to bring temporary relief to the Borno state capital, the locus of Nigeria's 12-year battle against Islamist militants, who last year cut the city's power by blowing up transmission lines.
No city in Nigeria, Africa's leading energy producer, is spared electricity shortages — the whirr of diesel generators is ubiquitous — but most major cities at least have intermittent grid power. Maiduguri has been without power since the attack in January 2021.
"Maiduguri emergency power project is part of an incremental 4,000 MW of power generating assets that this administration embarked upon to improve national power supply and stimulate economic growth," Buhari said in a speech to mark the opening of the plant.
Efforts to repair Maiduguri's transmission lines were disrupted by further attacks on the repair vehicles and militants swiftly re-sabotaged the work. The gas-fired plant enables the city to be less dependent on power being transmitted from outside, and therefore less vulnerable to sabotage.
Insecurity across the country, but especially in the Islamist-plagued northeast, has worsened under Buhari, who will step down on May 29, to be replaced by president-elect Bola Tinubu, after his win in last weekend's election.
*Ahmed Kingimi, Tim Cocks; Editing: Sharon Singleton – Reuters
Follow us on twitter