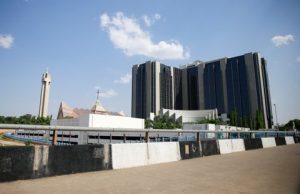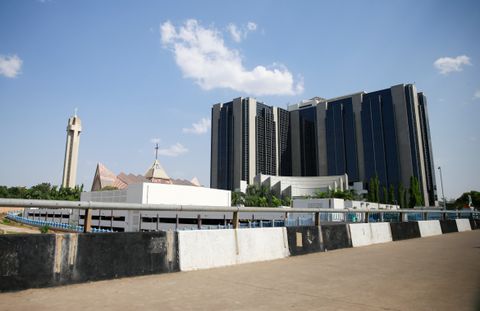 Abuja — Nigeria's central bank raised its main lending rate by a smaller-than-expected 25 basis points on Tuesday, saying it preferred a moderate increase to anchor inflation expectations while continuing to support investment.
In the boldest reforms seen in years, new President Bola Tinubu has ended a decades-old petrol subsidy that has seen prices triple and ended restrictions on foreign exchange, which has weakened the naira more than 40%, feeding into inflation.
The reforms have been mostly welcomed by investors, but analysts would have preferred more aggressive central bank action to counter price increases.
Tuesday's decision to raise the bank's Monetary Policy Rate to 18.75% is the first since Tinubu suspended central bank governor Godwin Emefiele in June.
Emefiele, who earlier appeared in court on firearms charges, had used a much-criticised system of multiple exchange rates to keep the country's naira currency artificially strong and lent directly to businesses to try to boost growth.
Analysts polled by Reuters had predicted a 100-basis point hike, as inflation rose for the sixth month in a row in June to 22.79% in annual terms.
Acting central bank governor Folashodun Shonubi told a news conference that the balance of arguments among monetary policy committee members "leaned in favor of a moderate rate hike to sustain efforts at anchoring inflation expectations, narrow the negative real interest rate gap and improve investor confidence".
At the last monetary policy meeting under Emefiele in May, the central bank raised its policy rate by 50 basis points.
Research firm Capital Economics said investors wanted to see whether the central bank would continue to take the inflation fight more seriously, or follow the lead of Tinubu, who has said he prefers lower interest rates.
"There is clearly not the appetite for the major, and prolonged, monetary policy tightening that is needed to address high inflation," the firm said a note to investors.
Tinubu criticised the central bank's policies under Emefiele at his inauguration, saying they needed "thorough house-cleaning".
*Chijioke Ohuocha, Camillus Eboh & Elisha Bala-Gbogbo, editing: Alexander Winning, MacDonald Dzirutwe & Sharon Singleton – Reuters
Follow us on twitter