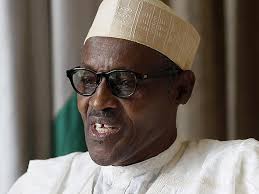 Oscarline Onwuemenyi
14 September 2016, Sweetcrude, Abuja – President Muhammadu Buhari has stated that he inherited no legacy from the previous governments of Presidents Olusegun Obasanjo, Umaru Musa Yar'Adua and Goodluck Jonathan.
The President, who spoke against the backdrop of current economic recession facing the country, said the administrations left nothing to build on.
He said, "I want Nigerians to realise that what this government inherited after 16 years of PDP government was no savings, no infrastructure, no power, no rail, no road and no security."
He remarked, however, that things are beginning to look for the nation, noting the successful fight against Boko Haram terrorists.
He added that, "We should thank God, the reports I'm getting, which is very pleasing, is that we will have a bumper harvest this year.
"Nigerians can see what we have done on Boko Haram and what we are doing to resolve the problem in the Niger Delta.
"Before the elections, we identified three major problems confronting our country. The first is security; we need to sufficiently secure our country to manage it well. The second is the economy, especially jobs for the youths and fighting corruption, which is continuous."
President Buhari added that, "For the youths, graduates and non-graduates, who are interested in agriculture, the Federal Ministry of Agriculture, in collaboration with the CBN, is doing something to provide employment for them."
Buhari, who was speaking in Daura, Katsina State, shortly after attending Eid prayers to celebrate Eid-el-Kabir, warned that whose who abused public trust would face justice, in addition to returning their stolen assets to the nation's coffers.
He said patriotic Nigerians had nothing to fear as far as the war against corruption was concerned, stressing that his government would be fair to all.
The President expressed gratitude to Nigerians for supporting Federal Government's policies, programmes and actions aimed at improving security, revamping the economy and combating corruption.