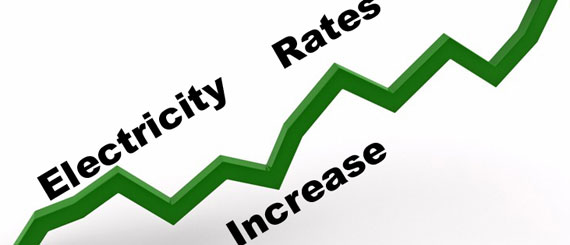 *The hike will help power companies recover cost, boost revenue
*Nigeria's labor unions have vowed to resist the increase
Abuja — Nigerian power-distribution companies have implemented a new tariff regime that will have most consumers in Africa's most populous country paying 50% more for electricity.
The new rates will enable distribution companies to recover the cost of their operations and make "a reasonable return on the capital invested in the business," the Abuja-based Nigerian Electricity Regulatory Commission said on its website. Customers supplied less than 12 hours of power daily or who consume less than 50 kilowatts a month are exempt from the increase.
"Customers who receive more energy will pay more than those who get fewer hours of supply," said Sunday Oduntan, the executive secretary of the Association of Nigerian Electricity Distributors. "So in a way, it will hit the rich more than the poor."
Power generation and distribution companies created when the former state monopoly was dismantled in 2013 have for long complained that tariff rates were inadequate to recover their costs and survive in the business. Despite the privatization, Nigeria still suffers extended power cuts, forcing most homes and businesses to rely on expensive generators. The new tariff regime ties higher charges to improved power supply.
Read More: Nigeria GDP Data Confirm Economy Took a Huge Hit in 2Q
Gasoline prices have also jumped, at least, 5% in major cities across the country of more than 200 million people on Wednesday after the regulator approved higher prices, Lagos-based Punch newspaper reported, citing witnesses.
The Nigerian Labour Congress, the country's biggest trade union coalition, rejected the tariff hike, accusing President Muhammadu Buhari of adding to the already heavy economic burden citizens have faced due to the coronavirus pandemic. Presidential spokesman Femi Adesina declined to comment when contacted on the phone.
The NLC, as the coalition is known, "completely condemns and totally rejects any plan to inflict further pain on Nigerians at this very time of great economic distress," Ayuba Wabba, its president, said in an emailed statement. "It will be resisted by the Nigerian working class and people."
*Elisha Bala-Gbogbo – Bloomberg