20 August 2015, Abuja – The National Bureau of Statistics on Wednesday said that the country recorded a N20bn decline in its second quarter trade.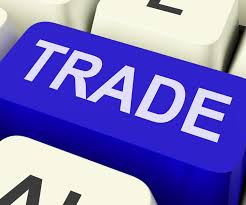 It specifically said the trade dropped from N4.392tn in the first quarter to N4.372trn in the second quarter.
The bureau, in its merchandise trade report, a copy of which was obtained by our correspondent, said that the second quarter figure represented a decline of 0.5 per cent over what was traded in the first quarter.
The report said relative to the preceding quarter, a rise of N214.1bn or eight per cent in the value of exports combined with a decline of N234.4bn or 13.6 per cent in the value of imports improved the country's trade balance.
The trade balance, according to the report, increased by 47.9 per cent or N448.6bn during the quarter.
But the report said year-on-year, the country's trade balance declined by 48.8 per cent as imports declined by 24.5 per cent while exports declined even further by 38.5 per cent.
It said, "The total value of Nigeria's merchandise trade during Q2, 2015 was recorded at N4.372tn. This was 0.5 per cent less than the value of N4.392tn recorded in the preceding quarter.
"In comparison with the corresponding quarter of 2014, the value of the total merchandise trade decreased by N2.287trn or 34.3 per cent.
The report said when classified by section, the structure of Nigeria's import trade was dominated by the import of "boilers, machinery and appliances;" which accounted for N356bn or 23.8 per cent of the total value of imports in quarter two of 2015.
Other commodities, which contributed significantly to the value of imports in the review period are mineral products at N173.9bn or 11.6 per cent; chemical and allied products at N155.2bn or 10.4 per cent; vehicles, aircraft and parts at N152.9bn or 10.2 per cent.
The report said Nigeria imported goods mostly from China, the United States, India, Belgium and Netherlands, which respectively accounted for N336.5bn or 22.5 per cent, N143.6bn or 9.6 per cent, N115.4bn or 7.7 per cent, N83.4bn or 5.6 per cent and N80.9bn or 5.4 per cent of the total value of goods imported during the quarter.
– Punch