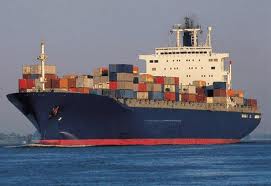 *Switches from FOB to CIF
10 May 2013, Houston, Texas – The Nigerian government has decided to change its foreign trade policy from the present Free on Board, FOB, to Cost, Insurance and Freight, CIF, which most countries across the world uses because of its economic benefits, before the end of the year.
The FOB makes it mandatory for the buyer to determine who ships and who insures the goods to his port of destination, while the CIF ensures that the seller determines who ships and who insures the goods bought from him.
Presently, goods bought from Nigeria are on FOB basis while Nigerian trade with other nations is done on CIF basis.
Speaking on the position of the Nigerian government, at the ongoing Offshore Technology Conference, OTC, Special Adviser to President Goodluck Jonathan, Leke Oyewole, said work has been completed on the document for the change in policy so as to help indigenous operators.
Oyewole explained that a document to that effect has been completed and inputs from the Ministries of Finance, Trade and Investment, Petroleum and others has been made after it first went to the President.
According to him, all that is left now is for the Economic Management Team, EMT to take a final look at it before it returns to the President for his endorsement and the change in policy to take effect.
"The EMT always have a long list of issues to attend to, they were to have that meeting last month but it was not possible, but I can tell you that within this month, most likely it will be discussed and when it is discussed and agreed upon at that level, then it will be left to the President to sign off on it. Once he signs, it becomes an order."
Asked whether the policy would be reversed before the end of the year, the Special Adviser said, "Am hopeful, am very very hopeful but you also know that if today the President gives the go ahead for the policy to be reversed, Nigerians would not begin to carry it out tomorrow. We need to give sufficient time, enough for Nigerians to acquire vessels to begin to carry."
He noted that country presently "operates on FOB, in which case, as soon as we put cargo onboard the ship, the fund, the money is released to Nigeria. When we go on CIF, it will mean that until the cargo is delivered before the money will come to Nigeria, there will be a gap, that gap must not be too wide, otherwise it will hamper the national funding because we get most of our revenue from these products (petroleum products).
"We have stayed back for too long, we cannot lunch suddenly into the mainstream, otherwise we will not be able to cope with the dynamics of international politics that will be involved. We need to find a way to move in gradually and all these has been taken care of in the document I told you has been moving from table to table, so that we have a sustainable re-entering into the international market and trade."
*Godfrey Bivbere & Ifeyinwa Obi, Vanguard