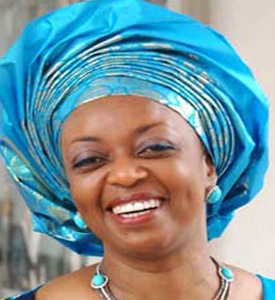 02 May 2013, Houston – For four days, beginning Monday, May 6 2013, the Offshore Technology Conference, OTC, will hold in Houston, Texas.
Nigeria will, at the event, seek global support for its proposed reforms in the oil and gas industry encapsulated in the Petroleum Industry Bill, PIB, which is awaiting passage into law at the National Assembly.
According to a statement by the acting Group General Manager, Public Affairs at the Nigerian National Petroleum Corporation, NNPC, Tumini Green, the minister of petroleum, Mrs Diezani Alison-Madueke would be projecting the contents and provisions of the bill to the gathering of oil and gas industry operators in a keynote address to be presented by her.
Green stated that a delegation of the top management of ExxonMobil Nigeria, led by its Managing Director, Mr. Mark Ward, had presented the minister the responsibility of delivering the keynote address which is being sponsored by the US oil multinational at the conference.
The statement said the minister will talk about opportunities to be derived from a reformed Nigerian oil and gas sector amongst other issues bordering on oil and gas investment opportunities in the African continent.
The statement quoted Alison-Madueke as saying that besides presenting a platform for the propagation of the core objective of the PIB, the OTC serves as a ready platform for indigenous operators to up the ante on technology trends in the industry.
"The OTC being one of the world's foremost gatherings in technology as far as the oil and gas industry is concerned, clearly sets the pace in what happens on the technology front and this is a highly technology driven industry," she said.
The minister also explained that experience garnered over the years from the conference has impacted positively on the productivity and general output of indigenous operators and service providers in Nigeria's oil and gas industry.