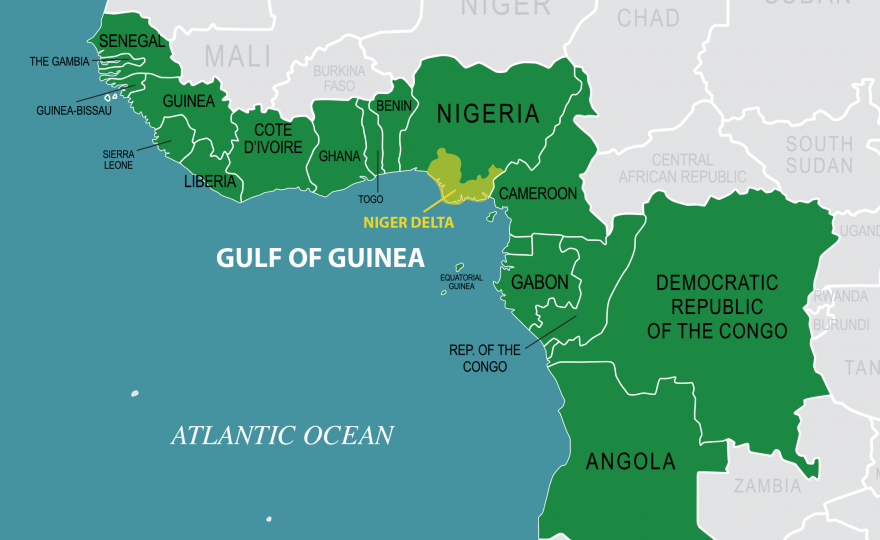 Vincent Toritseju
03 October 2018, Sweetcrude, Lagos — The Gulf of Guinea Commission, GGC, has said that fish theft from the region has increased exponentially in the past years, as an estimated $2 billion to lost to foreign poachers annually.
Disclosing in Lagos recently, Executive Secretary of the GGC, Mrs. Florentina Adenike Ukonga dropped above hint at a one day seminar on Blue Sea Economy held at the Eko Hotels, Lagos said: "While other countries and regions are reaping the benefit and returns from the Blue Economy, West Africa for example, is estimated to be losing about $2 billion annually from illegal fishing.
"Its coastal sector remains largely underdeveloped and poorly governed, which has enabled other forces from outside the continent to benefit more from it than its citizens."
The seminar titled "The Blue Economy in the interest of food security in the Gulf of Guinea Region" brought experts together from the region and outside to look at the state of knowledge about the halieutic reserves in the Gulf of Guinea Region; look at the national legislation on illegal, unregulated and unreported fishing and projects and perspectives on the "Blue Economy" in the Gulf of Guinea Region.
Ukango said the region is a very important geo-strategic region in the Atlantic Ocean which derived from its being rich in hydrocarbon as well as being an important sea route between Europe and the Americas to the countries of the region and beyond to Southern Atlantic to the Indian Ocean. "It has also been said that the majority of world trade is done by Sea and the GOG plays an important role in the world Sea transportation. These two important features of the GOG region have precluded the primary and primordial importance of the water resources of the GOG to the people of the region as a source of feeding and occupation, to provide sustainable economic growth to the communities of the region."
She, however, lamented that with or without the exploitation of hydrocarbon resources, the Ocean has provided food for the people: fishes and other living marine resources, which the people have exploited for their healthy feeding and profitable and decent occupation, with which families have been fed and developed in relative contentment and peace.
She said, "Exploitation of hydro-carbons has brought pollution of the environment, killing off the living marine resources, thus depriving the communities of their age-long 1st profession of being good fishermen, as there was a virtual loss of the living marine resources. Increased sea transportation has also brought piracy as the heavy traffic of ocean liners laden with hydrocarbon and other goods have encouraged the development of other activities for those who found themselves either shut out from the increased riches of the region or those who wanted to be part of this new wealth, even if it is an illegal manner."
"This situation has grown very big to an alarming proportion. Fortunately, those that have the responsibility of keeping our nation safe from illegal act both on land and at sea, have realized the immense danger of neglecting the maritime domain and have taken steps to reduce, if not outrighth eliminate these illegal acts in their maritime domain."
Instructively, the GGC boss said although Blue Economy is an economy based on legitimate economic activities carried out at sea, provided by the sea and sustained by the use of the sea, she noted that there is strong evidence that many ocean assets have been in steady decline for many years, many of the living marine resources are in serious decline as a result of human activities at least, and there have not been any serious sustainable practices to deal with the serious threat in this part of the world" adding:
"The Blue Economy is already faltering and not delivering anything like its full potential, at a time when the population is on the increase and the need for food and resources from the ocean is also increasing. It has been projected that the population will continue to increase, which requires us to do more for the ocean sustainability, in order to have food on our table, most especially, the peoples of the coastal states in Africa that rely so much on the nutrients, which they get from the living resources."