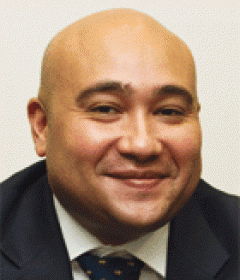 15 March 2013  – A new poll by Reuter, providers of breaking news, business, financial and investing articles from around the globe found that the Nigerian economy could become Africa's largest within the next two years, when a major statistical revision of the size of its economy occurs.
Reuters reports that Nigeria's gross domestic product will receive an enormous boost when it is rebased later this year to more accurately reflect changes is in the economy over the last two decades.
Analysts, however, say the much-delayed exercise may moderate growth.
"The rebasing of national accounts will result in a meaningful increase in nominal GDP," said Samir Gadio, a strategist at Standard Bank.
"Because Nigeria is growing faster than South Africa it is likely to become the largest economy on the continent."
But Gadio added that growth will probably slow further as output moves to a higher base under the new time series.
The rebasing could add up to 50% to Nigeria's economy, giving it a nominal GDP of around $375 billion – almost the size of South Africa's – and strong domestic demand will see it clinch the title of Africa's biggest economy if growth rates maintain the current pace.
The current GDP base is from 1990 and fails to capture booming technology and telecoms industries that have emerged since then.
"Strong real growth is expected to be underpinned by robust domestic demand stemming from sustained high levels of agriculture and services activity," said Angus Downie, strategist at Ecobank.
According to the survey of 13 analysts Nigeria's economy is set to grow 6.8% this year, up from an estimated 6.6% in 2012, helped by lower interest rates and subdued inflation.
In contrast South Africa, currently Africa's largest economy is battling high unemployment and a slowdown in the euro zone, its main trading partner. It is set to grow at just 2.6% this year, making it vulnerable to losing its number one spot.
Though being number one in the continent could boost the profile of the country, according to economists, South Africa still enjoys a better GDP-per-capita ratio compared to Nigeria, and therefore a slightly better living standard.
Angola, the continent's number two oil producer behind Nigeria, is expected to show even faster economic growth at 7.4% this year, slightly weaker than last year's 7.5% estimate on lower crude oil prices.
The monthly Reuters survey for oil prices suggests that prices will fall this year on weak demand from many flagging industrialised nations and improving global supply.
Twenty seven analysts forecast Brent crude oil to average $110.10 per barrel in 2013, down from an average of $111.70 last year. The downtrend will continue, with Brent averaging $109.00 in 2014 and $107.90 in 2015.
Nigeria's annual inflation is expected to ease this year to a median 9.9% from estimates of 12.2 % in 2012 due to a tight monetary policy stance.
The benchmark interest rate was kept at 12% for the eighth time in row at the central bank's January meeting.
Consequently consumer inflation eased to 9% in January, down from 12% in December. While food price inflation stuck to double digits it eased to 10.1%.
Analysts have been expecting interest rates to start falling in Africa's biggest oil producer, which would support growth of the credit sector, adding to spin-offs for the services sector of the over 160 million population.
The poll also suggests Angola's annual inflation will likely ease to single digits this year of 9.0% from an estimated 10.3% in 2012, though the rate is still considered to be chronically high due to infrastructure bottlenecks.
Angola's annual consumer inflation rose to 9.04% in February from 8.9% in January.
*Reuters