01 October 2014, Abuja – A South African economist, Dr Martyn Davie yesterday predicted that the Nigerian economy will hit N1 trillion by 2025.
Davies, who is the Chief Executive Officer (CEO) of Frontier Advisory Limited, was quoted by the News Agency of Nigeria (NAN) to have made the prediction at the opening of the 2014 Africa Hotel Investment Forum in Addis Ababa, Ethiopia.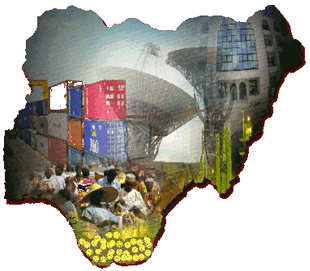 Frontier Advisory is a leading research, strategy and advisory firm that specialised in Global emerging markets.
He noted that the Nigeria's economy being the largest on the African continent in terms of size is currently leading South Africa by 20 per cent.
Davies, however, advised Nigeria to take advantage of her demography and invest to diversify its economy, which is largely dependent on oil export.
"The political economy of Africa is increasingly becoming complex, making the Africa rising narrative no longer applicable as development needs, when viewed through multiple lenses,'' he said.
According to him, GDP was no longer a measure for growth, saying growth had become complex comprising of diversification and quality not just quantity.
Davies insisted that both government and the private sector must invest heavily in basic infrastructure and manufacturing to hasten industrialisation, and sustain its growth among emerging economies.
The expert also canvassed for economic friendly legislation to attract investments given the advantage of population of young persons and markets.
Besides, he urged African countries to address the security challenges that would attract Direct Foreign Investments (DFI) and speed up growth.
Davies also expressed concern over the slow pace of the continent's economy growth saddled by fragmented markets due to cultural and language barriers among nations.
He said Ethiopia and Kenya would also hit 100 billion dollar benchmark between2025 and 2027, given their pace of growth in the East African region.
According to NAN, no fewer than 500 hotel operators, managers and developers as well as government officials from 24 countries, including Nigeria, are attending the conference.
Nigeria was recently ranked far ahead of its peers on the continent based on the strength of the country's macroeconomic indicators.
A Lagos-based research and financial advisory firm, Renaissance Capital (RenCap) had highlighted the country's improving external position (9 to 10 months of import cover) and a small fiscal deficit (1 to 2 per cent of GDP), as major factors driving its macroeconomic growth.
Nigeria, in April this year, rebased its gross domestic product (GDP), which saw estimates hitting $509.9 billion.
– NAN