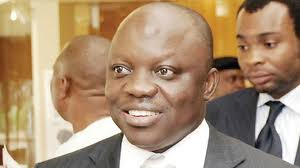 16 June 2013, Asaba – DELTA State governor, Dr. Emmanuel Uduaghan has reiterated the need to revisit the issue of practicing fiscal federalism in the country, noting that it is absurd that State Governors, have to, each time, virtually go on their knees begging for share of revenue allocation due their respective States in Abuja.
He equally took a swipe on how the Sovereign Wealth Fund is being managed and advocated that States should be allowed to decide the amount to save and what to do with their savings in that direction since they are not appendages of the Federal government.
The governor spoke, weekend in Asaba at a lecture marking the 2nd anniversary fo the 5th Assembly of the Delta State House of Assembly, tagged 'Legislative Issues in Fiscal Federalism in Nigeria'
"This is the issue that is dear to the heart of everybody in Nigeria. Sometimes people say the man (Uduaghan) lives in Abuja that he goes to Abuja every day. Well, it is not that I love flying, thank God we have an airport now.
You know before we used to drive to Benin for about one and half hours to go to Abuja. It is because if you don't go to Abuja, your State will not get what it is due. You virtually have to go on your knees to get everything that is due to your State.
*Austin Ogwuda, Vanguard