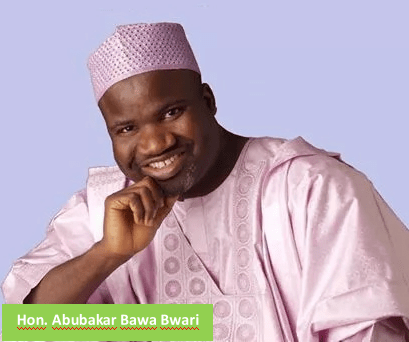 *Offers tax, duty-free holiday to mining companies
*$100m intervention fund
OpeOluwani Akintayo
28 November 2018, Sweetcrude, Lagos — The Federal government has awarded mining contracts to ten exploration companies, the mining and steel development minister, Abubakar Bawa Bwari, told Reuters on Tuesday.
According to the minister, the contract was awarded to both exploration and consulting companies.
He did not disclose how much the contract was worth however in July, the minister revealed that eight firms would be awarded contracts worth N12.7 billion.
"Recently we gave a contract to four exploration companies, with six consulting firms to explore our mineral resources focusing on gold, zinc, iron ore, rare earth metals," Bwari told Reuters on the sidelines of the Mines and Money conference in London.
Bwari added that as a form of encouragement, the government offered mining companies a three to five year "tax holiday", duty and tax-free importing of equipment, full ownership of their businesses and the ability to take profits out of the country.
"Apart from the normal budgetary allocation government has given intervention of $100 million and we are focusing on exploration," he said, adding that the funds would be used to help the government to develop the sector.
The World Bank was in Nigeria a few weeks ago to discuss progress on spending the $150 million the bank agreed to lend the country in April to develop the mining industry, Bwari said, adding that he would like things to move more quickly.
South Korea had in July, showed interest in the country's mining sector, saying it would renew the MoU signed with the Ministry in 2004 as a result of his country's desire to strengthen trade between the two countries.
Data from the federal government showed that Nigeria currently has over 44 known types of minerals of varying mixes and proven quantities, which can be found in different regions across the country.
Realising the huge potential in the sector, the federal government in its Economic Recovery and Growth Plan 2017 to 2020, declared that the solid minerals sector is one of Nigeria's most promising growth sectors.
According to the document, although its overall contribution to GDP growth is small, its contribution to GDP doubled from N52 billion in 2010 to N103 billion in 2015, adding that in 2015, quarrying and other mining accounted for 89 percent of the sector while coal mining represented seven percent and metal ores four percent. These had led the Federal Government to develop a roadmap for the industry, aimed at growing the sector, ensuring that its contributions to the country's GDP is significant.
Nigeria is today ranked among the most conducive environments to do mining business.