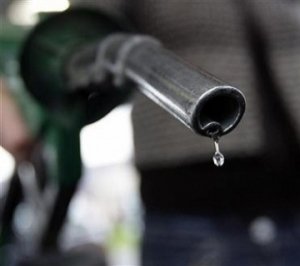 OpeOluwani Akintayo
Lagos — Despite recent outcry against indiscriminate increment in petrol price by oil marketers, checks by SweetcrudeReports shows that Nigerians have actually been paying more than the official price band since December 2020.
The current official price band released by the government agency responsible for fixing prices of petroleum products in the country, PPPRA is between N160 and N162 per litre. The NNPC has maintained an ex-depot price of N148.6/litre pending when government would conclude its consultations and deliberations with labour unions.
However, documents obtained from the Nigerian Bureau of Statistics, NBS showed that despite the N160-N162/litre price bands, some states in Nigeria pay as much as N180 for one litre of petrol.
The NBS report on PMS for last December said states with the highest average price of premium motor spirit (petrol) in December were Abia (N176.19), Kwara (N172.43) and Kebbi (N169.92), while those with the lowest average price were Kaduna (N155.00), Katsina (N160.25) and Bauchi (N162.57).
In January, the NBS report said states that paid the highest average price were Abia (N173.75), Adamawa (N166.25) and Gombe (N165.83), while those with the lowest average price were Lagos (N160.75), Borno (N162.00) and Ekiti (N162.21).
Then for this month, the report said that states such as Abia, Kogi and Kebbi the highest. While Abia paid N180.00, Kogi paid N175.82 and Kebbi paid N173.07.
Lowest prices were paid by Osun (N162.91), Nassarawa (N163.08) and Katsina (N163.25).
Nigerians had recently kicked against an "attempt" by the PPPRA and oil marketers to jerk price up to between N209.61/litre and N212.61/litre.
Nigeria consumes about 57.44 million litres of petrol daily.
How price of petrol increased from 2000 – 2020
– June 2000, the price of petroleum was N22 per litre.
– 1 January, 2002 it was increased from N22 to N26 per litre.
– 23 June, 2003 Federal Government increased the price from N26 to N40 per litre.
– 29 May, 2004 Federal Government increased the price from N40 to N50 per litre.
– August, 2004 Federal Government increased price from N50 to N65 per litre.
– 27 May, 2007 it shot up to N75 per litre. However, after a protest, government reduced pump price to N65 per litre on June 2007.
– 1 January, 2012 government announced fuel subsidy and increased price to N141 per litre. Another protest, #OccupyNigeria happened due to the increase and FG later reduce price to N97 per litre.
– 18 January, 2015 – due to crash in price of crude oil at the International Market, former minister of petroleum, Mrs. Diezani Allison announce reduction in price from N97 to N87.
– May 2016, price increase to N145 per litre The Minister of State for Petroleum, Mr. Ibe Kachikwu said the increase was to balance the different prices paid by Nigerians for petrol due fuel scarcity.
– March 2020 – due to the crash in crude oil prices at the international market, pump price of Premium Motor Spirit (PMS) moved from N145 to about N125 per liter.
– After one month, for the second time in May 2020, the Petroleum Products Pricing Regulatory Agency, PPPRA announce new pump price band to between N121.50 to N123.50 per litre.
– On July 1, PPPRA a price band of N140.80 – N143.80 per litre for the month of July 2020.
– It was later in the year increased to between N160-N162/litre.