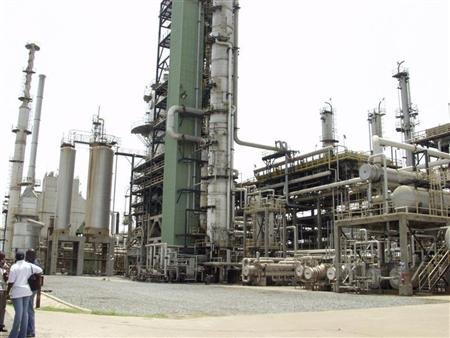 OpeOluwani Akintayo

30 August 2017, Sweetcrude, Lagos — The Nigerian National Petroleum Corporation, NNPC, has said the country's three refineries produced between five and six million litres of Premium Motor Spirit (PMS), also known as petrol, per day in June.
Nigeria's refineries are the Warri Refining and Petrochemical Company located in Delta State, Port Harcourt Refining Company in Rivers State, and the Kaduna Refining and Petrochemical Company in Kaduna State.
A statement released by Ndu Ughamadu, the Corporation's Group General Manager, Group Public Affairs Division on Tuesday, disclosed that the boost was spurred by the continued improved performance of the Port Harcourt refinery.
He explained that the increase is a boost to the midstream value chain as it inched towards sustained commercial operations.
The refineries also produced between five and six million litres of Automotive Gas Oil (AGO), also known as diesel, per day in June, he said.
As at February, NNPC said the consolidated operational performance of Nigeria's three refineries based on their capacity utilisation, was below 15 per cent in 2016.
The facilities got 445,000 barrels of crude oil on a daily basis for the 12-month period but refined less than 15 per cent of this volume on average.
Specifically, the NNPC stated that the combined capacity utilisation of the plants from January to December last year was 13.75 per cent.
Their worst performance was recorded in February after they recorded a capacity utilisation of 1.72 per cent for the month, the national oil firm said.
It stated that the refineries' best operational delivery with respect to crude refining was in October as they posted a capacity utilisation of 23.53 per cent.
However in April this year, NNPC said production outputs from the refineries had increased by 29 percent due to peace in the Niger Delta.