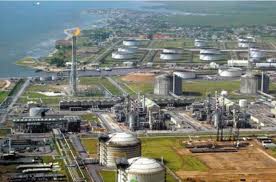 OpeOluwani Akintayo
Lagos — Nigeria's crude oil reserves has dropped to 36 billion barrels, according to newly released statistics.
Data from the 2021 yearly Statistical Bulletin of the Organisation of Petroleum Exporting Countries, OPEC puts proven reserves at 36,910 billion barrels, next to Libya with 48,363 billion barrels.
Drop in the country's oil reserve to 36,910 billion barrels in 2020, from 37,453 million barrels in 2016, indicates a decrease of 1.4 percent or 543 million barrels in five years.
OPEC, however, stated that the number of oil wells completed increased slightly to 81, from 76 in 2016.
Deployment of rigs for exploration stood at 49 in 2020, due mainly to limited investment in the nation's oil and gas industry.
With production continuously being on the low, the country's target in terms of reserves and daily production remains a mirage.
State oil company NNPC had targeted 40 billion barrels by the end of the first decade of the millennium, with a production of about 4mb/d, however, the country has yet to meet the targets many years after the first millennium.
Ten years after the target was set, the country still faces hurdles that have plunged its economy into uncertainties resulting growing deficits, rising subsidies, and foreign exchange challenges to mention a few.
The country also considers fresh borrowing to finance the N16.39 trillion 2022 budget. Revenue from Privatisation, and drawdown on loans secured for specific projects are also part of the ways the country expects to fund next year's budget, according to experts at PwC.
Brent International traded at $79 at 11:00AM Nigerian time on Monday.
Although hostility by Niger Delta militants against oil production was previously the main challenge against oil production, there has been relative peace in the region. Experts, however, fear restiveness could return to the region, especially with the recent high-pressure spill from Aiteo's OML 29 in Bayelsa state.
Over $150 billion worth of projects, especially the upstream segment, risk getting stranded due to legal battles, with over 8,000 cases pending appeal at the Supreme Court alone.
The Department of Petroleum Resources, DPR now NUPRC recently introduced an alternative dispute centre, and as of September this year, about 300 legal cases which had been stalled for the past 20 years in courts, were resolved through the alternative dispute resolution.
Although President Muhammadu Buhari, earlier this year re-stated intention to increase crude oil production to at least four million barrels per a day, and building a reserve of 40 billion barrels, however, experts have argued that the country may never achieve the target, especially since the oil companies are faced with pressure to attain net-zero emission target.
To this end, International Oil Companies, IOCs- Chevron, TotalEnergies, Shell and even local firms such as Seplat have since re-strategised to and rebranded from oil and gas firms to energy-based.
Shell Petroleum Development Company, SPDC's divestment in Nigeria is estimated at $2.3 billion. ExxonMobil is also currently divesting from its shallow water joint ventures. Total had in recent times completed a $1 billion worth of onshore divestments.