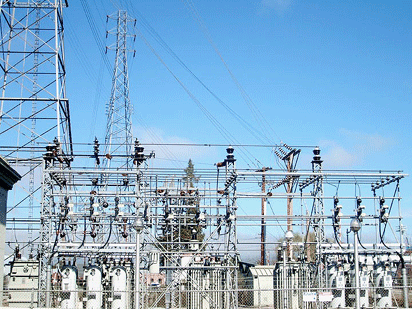 20 August 2014, Lagos – Nigeria's electricity consumption per capital has been adjudged to be the lowest in Africa, according to a report by Agusto & Co. The country's electricity consumption per capital, measured by the World Bank at 149 KWH, is low due to self generation by most of the citizenry which is often not captured.
"Typically, Nigerians resort to self-generation of electricity; about 81 per cent of the national population (or 130 million Nigerians) generate electricity through alternative sources to compensate for irregular power supply, said Executive Director, Agusto & Co., Yinka Adelekan in an exclusive Interview with THISDAY, while commenting on the report.
She also said that with an estimated annual economic growth of between seven per cent and 13 per cent, as well as urbanisation rate of 3.8 per cent, Nigeria's electricity demand is projected to grow from 15,730 mega watts (MW) in 2914 to 41,133 MW and 88,282MW by year ends 2015 and 2020 respectively.
Adelekan added that vast opportunities exist in the power sector for intending investors, given the wide supply-demand gap and the country's huge population.
She disclosed that as at March 2014, electricity supply from the national grid stood at 4,306MW, far below the estimated demand of 12,800MW.
This, Adelekan added, implies that currently Nigeria is only generating about 34 per cent of the country's requirements, and this provides an enormous potential for new and existing players in the Industry.
She stated that the demand for electricity in Nigeria has been upheld by strong economic growth and increasing urbanisation.
"Nigeria's electricity generation capacity has fluctuated between 3,500MW and 4,400MW over the last two years, due in part to shortage of gas supply (a significant number of gas pipelines were vandalized across the country, which disrupted gas supply to power plants).
Other factors contributing to the country's low electricity generation output is the deplorable condition of some of the PHCN successor generation and distribution companies, as well as high transmission/distribution losses and shortfalls in gas supply.
"Nigeria's power generation capacity is markedly low compared to the estimated demand of 12,800MW. Access to electricity is equally low in the country, as only 40 per cent of the population have access to electricity, compared to the world average of 80 per cent," she said.
Agusto & Co puts the estimate turnover of the Industry at over ₦380 billion, representing approximately 0.5 per cent of Nigeria's rebased GDP of ₦80 trillion.
"The Industry employs about 50,000 workers, majority of which are on the payroll of the PHCN successor companies. Profitability varies from one segment of the Industry to another, with grid-connected generation remaining the most profitable.
This is mainly due to the economies of scale derived by grid connected independent power producers (IPPs) and the PHCN successor generation companies (gencos). Typically, when plants are operating at optimal capacity, grid generation plants record operating profit margins in the region of 15 per cent to 20 per cent (due to economies of scale advantage)," she added.
– This Day