04 May 2016, Lagos – Indications have emerged that Nigeria will export about 52 cargoes of crude oil in June, representing a drop from 55 cargoes slated for May in the futures market.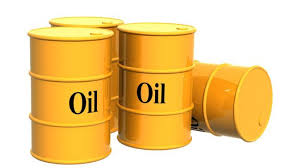 The preliminary loading schedule showed that the nation will be exporting about 1.57 million barrels per day (bpd) during the period as against 1.6 million bpd recorded in May.
This is coming as about 20 May cargoes remained available, while some traders re-offered previously sold cargoes. Grades available included Escravos, Bonny Light and Qua Iboe.
Analysts believed that this might be the lowest export level this year, just as the Shell's operated Forcados grade remained under force majeure due to damages to the Trans Forcados pipeline early February.Reports predicted that repair works on the pipeline that feeds Forcados terminal will take until June.
The exports plan did not include Erha, which is the subject of a disagreement between ExxonMobil and the Nigerian National Petroleum Corporation (NNPC).
According to the April edition of OPEC monthly oil market report, the production issues pushed Angola's oil production levels above Nigeria.
Also, some cargoes of Nigeria's largest crude oil stream, Qua Iboe, planned to be exported in April and May are still struggling to find buyers, even as the June export programme emerged.
Trading sources said buyers from India, which is the single largest importer of Nigeria's crude oil, were choosing other West African crude grades over Qua Iboe.
Other traders also noted the lack of Qua Iboe cargoes being bought by the usual Indian refineries, Bharat Petroleum Corporation Limited, Hindustan Petroleum Corporation Limited and Mangalore Refinery and Petrochemicals Limited, as well as Indonesia's Pertamina, during their May tenders.
The tenders instead took similar grade Bonny Light, or other West African crude grades such as Nigeria's Agbami, or Angola's Pazflor and Kissanje grades.
Out of the 11 May Qua Iboe cargoes, trading sources said five currently remain unsold, while two April cargoes are still available.Exports of Qua Iboe are expected to rise to 317,000 barrels per day in June.
Meanwhile, the Organisation of Petroleum Exporting Counties (OPEC's) oil output rose in April to close to the highest level in recent history, as production increases led by Iran and Iraq more than offset a strike in Kuwait and other outages.
Top exporter Saudi Arabia, however, made no major change to output, despite the kingdom hinting it could boost supply after OPEC and non-member nations failed to agree to freeze output at a meeting on April 17.