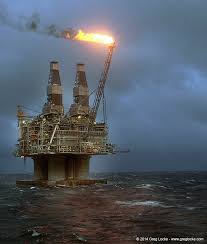 14 October 2016, Lagos –  The crude oil production figure provided by Nigeria to the Organisation of Petroleum Exporting Countries for last month was 139,000 barrels per day lower than the estimate from secondary sources.
Nigeria, which lost the Africa's top oil producer status in March, produced less crude oil than its rival, Angola, in September, according to OPEC.
OPEC, in its latest monthly oil report released on Wednesday, said Nigeria's oil output rose by 280,700 bpd to 1.385 million bpd in September, compared to Angola's 1.649 million bpd.
The country produced 1.524 million bpd in September, up from 1.429 million bpd in August, according to secondary sources.
Nigeria had in March lost the status of Africa's top oil producer to Angola when the country's production dropped to 1.677 million bpd, compared to Angola's 1.782 million bpd.
Nearly eight months after it was shut down, the Forcados export terminal remains offline.
Shell had on February 21 declared force majeure on the export of Forcados, one of Nigeria's largest crude oil grades, after a subsea pipeline feeding the terminal was damaged, knocking out at least 250,000 bpd of the nation's oil exports.
The force majeure, a legal clause that allows it to stop shipments without breaching contracts, came a week after the Forcados export line was attacked by militants in the Niger Delta.
It is still uncertain when the Forcados pipeline will come back on stream as repairs have yet to be concluded.
According to secondary sources, OPEC crude oil production averaged 33.39 million bpd in September, an increase of 220,000 bpd over the previous month.
"Crude oil output increased mostly from Iraq, Nigeria and Libya, while production in Saudi Arabia showed the largest drop," OPEC said in the report.
According to Bloomberg, of OPEC's 14 member countries, Iraq and Venezuela are the only two that have publicly criticised the sources' figures. Yet, there are five others whose own estimates are higher than those provided by secondary sources. Three nations – Angola, Nigeria and Qatar – provided estimates that are lower.
Venezuela told OPEC it pumped 2.33 million barrels of crude a day in September, 245,000 more than what was estimated by secondary sources, which include news organisations such as Platts and Argus Media as well as the International Energy Agency.
Iraq said it pumped 4.78 million bpd, 320,000 more than the secondary-source view. The total discrepancy for both countries equals the daily production of Ecuador.
According to the report, Africa's oil supply is projected to average 2.12 million bpd in 2016, a decline of 10,000 bpd year-on-year and revised up by 10,000 bpd from the previous month's report.
It said, "In 2016, oil production from Congo is expected to grow by 50,000 bpd to average 310,000 bpd, while output in other African countries – despite increasing output from Ghana's production start-up in the 'TEN' project and the production ramp-up at the Jubilee field in the second half of this year – will decline or remain stagnant in 2016."