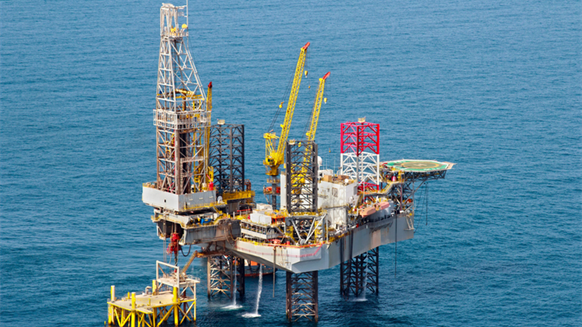 OpeOluwani Akintayo 
04 July 2018, Sweetcrude, Lagos — Nigeria recorded a drop of 114 barrels per day, b/d, in crude oil production in May, statistics from the Organisation of the Petroleum Exporting Countries, OPEC, has shown.
OPEC's Monthly Oil Market Report, MOMR, for June revealed that the country's production slid from 1.63 million barrels per day in April to 1.51mb/d6 in June, representing a differential of 114,000 barrels.
Trans Forcardos, the main export pipeline for the nation's premium crude, Bonny Light, has been under force majeure since May 7 due to an attack on the pipeline.
Over 15 oil fields, producing about 250,000b/d through the pipeline, are currently shut in.
Operator of the pipeline, Shell, says it is working to restore the line.
The company pumps the roughly 50,000b/d crude it currently produces in its operated Western Niger Delta fields (held in joint venture with the Nigerian National Petroleum Corporation, NNPC; Total and Eni) through the facility.
The Shell crude is exported out of the country from the Forcados Terminal so also the crude from the six joint ventures that the Nigerian Petroleum Development Company, NPDC – an NNPC subsidiary – has with Nigerian independents (Seplat, Shoreline Natural Resources, Neconde, Elcrest E&P, NDWestern and First Hydrocarbon Nigeria).
Crude oil from four marginal fields (Pillar-operated Umuseti field, Energia's Ebendo field, Platform-operated Egbaoma field and Midwestern's Umusadege field) are also pumped through this facility, although the marginal field operators have an alternative evacuation route, through the Eni's Kwale to Brass pipeline.
Nigeria is one of the countries in OPEC with the highest drop in crude oil production in the month reviewed.
Saudi Arabia lost 161,000b/d in May, Algeria 61,000 b/d, Venezuela 28,000b/d, Qatar 22,000b/d and Angola 12,000b/d.
United Arab Emirates lost just 1,000b/d while Iran lost 2,000b/d, Equatorial Guinea 3,000b/d and Kuwait 5,000b/d.