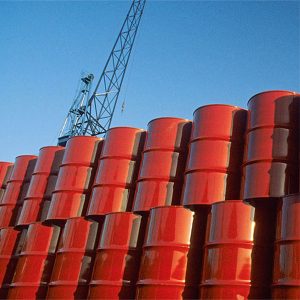 OpeOluwani Akintayo
13 February 2018, Swetcrude, Lagos – Nigeria's oil production increased by 167,000 barrels per day in January.
Figures obtained from the Organisation of the Petroleum Exporting Countries, OPEC's, Monthly Oil Market Reports, MOMR, for February, pegged Nigeria's production for January at 1.736 million barrels per day, mb/d, from 1.569mb/d reported for December.
The country's oil production had dropped by 22,000 barrels per day in December following differential between November output of 1.547 million barrels per day and 1.569 reported for December.
The differential between January's production of 1.736mbpd and 1.569mbpd in December resulted in production rise of 167,000bpd in January.
OPEC has asked Nigeria to cap production at 1.8 million barrels per day and it is on achieving this the country would join the OPEC production cut.
Nigeria produced between 2.2-2.6 million barrels per day in the past.
As at January 2018, the price of Nigeria's Bonny Light crude was $70 per barrel.
The differential of 167,000 daily multiplied by $70 per barrel showed that the country had gained a whopping daily revenue of $11,690,000 and $362,390,000 for the month of January as a result of the rise in production between December and January.
More data provided by OPEC through the direct sources showed that in 2016, Nigeria produced 1.427 million barrels per day, while in the first quarter, 2017, it produced 1.510 mbd.
In Q2, the country's production decreased to 1.485mbd and 1.592mbd in Q3.
In Q4, Nigeria produced 1.572mbd.
Nigeria alongside Libya, have been exempted twice from OPEC's oil cut deal which kicked off in January 2017.
Nigeria's exemption was due to disruption in oil production caused by spates of attacks on oil installations by militants in the Niger Delta.
Both Saudi Arabia and Russia currently shoulder the highest cut since the start of the deal which has seen oil prices rise to $70 per barrel.
OPEC and its partners agreed to cut a combined 1.8mbp/d of production in November 2016.
The agreement had been extended twice until the end of 2018.
However, OPEC is looking at extending the deal beyond this year.