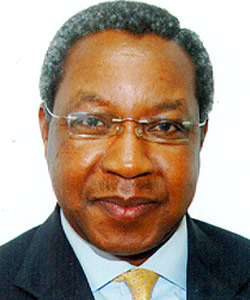 Kunle Kalejaye
06 November 2012, Sweetcrude, LAGOS – NIGERIA's current proven oil reserves stands at 36.2 billion barrels, the government has revealed.
Nigeria is the world's eighth largest exporter of crude oil, which accounts for 95 per cent of its export revenues, and sends about 43 per cent of its exports to the United States.
According to the Director of Department of Petroleum Resources, DPR, Mr. Osten Olorunshola, "Our national reserves situation as at January 1, 2012 which we normally quote as at January 1 of any particular year. Reserves don't change every day and this is a global practice so that they can bench mark across the whole world where ever hydrocarbons are.
"So as at today January 1, 2012 our total liquid that is, condensate plus oil, crude oil reserves is 36.2 billion barrels and gas is 183 trillion cubic feet, that is associated and non-associated.
"Crude oil production and I am reporting average as at the end of Q3. I'm not reporting a daily production figure neither am I reporting Q3 average. I'm reporting average from January to end of Q3 and that gives you roughly about 2.5 million barrels per day which is slightly above the country's target budgeted for revenue for this year".
The DPR boss explained that Usan field development came on stream in April with the capacity to process 180,000 barrels per day.
He added, "Early in the year, precisely in April Usan field development was put in production, very deep water with the capacity to process 180,000 barrels per day. It is still going through its final phases of commissioning.
"As you know, a brand new machine like this takes quit a lot of time to make sure that every module is working as installed not because of safety alone but also to be sure that those who provided them actually provided the right thing and if they don't work as installed, we will send it back again into the factory and quite a lot of all those module do have guarantee periods and if you don't test them within those periods, well whatever happens then you are on your own.
"That is happening right now, the field is doing well above 100,000 as at today so it is a success story."
Commenting on gas flaring, Olorunshola said that flaring in the country had dropped to 18 per cent against 25 per cent flared at the end of last year.
"Flaring has dropped. We used to have roughly about 25 per cent of our gas flared as at the end of last year, but it has now dropped to 18 per cent.
"Gas, like you know is becoming very exciting both in terms of development and revenue generation.
"We are actively working towards what is called a Gas Network Code which is purely a protocol that is going to regulate how the players as well as the molecules inter-play within the pipelines. We are also going to regulate that, we are just trying to conclude the codes as we speak, together with NNPC," he said.
To enhance its over sight functions, the DPR boss explained that the Department has invested in real time monitoring.
"We are investing in real time monitoring system because we really can't be everywhere, our facilities are around the whole country and keeping people there on a permanent basis is not the right thing.
"We are investing quit a lot on remote system where we can actually monitor them from this office. We were able to install in five locations to be able to monitor the Lagos pipeline system as far as gas production and gas transmission is concerned.
"We have commenced the implementation of the offshore personnel accountability system which is just a device to make sure that we have firm control of all personnel's that go offshore.
"You will reckon that without data there is no way you can actually regulate or control. So this is our first attempt and it is a global best practice to make sure that we have the equipment and the right protocol in managing all those who go for offshore activities.
We have also introduced the marine locator device. It is a specialized equipment for manual jacket, what you call intelligent jackets. Yesterday there was a helicopter that dashed into the North Sea, 19 people who were coming from the rig and all 19 were saved and it was as a result of the intelligent jackets that they all had. So it is not a nice to have, it is the way to go."
Speaking on some other core functions of the Department, Olorunshola said, "One of the core things we are looking at this year was to renew expired licenses especially in the shallow offshore. We have concluded for ExxonMobil early in the year, and as we speak right now, we are almost doing the same for SPDC, Chevron, Total."