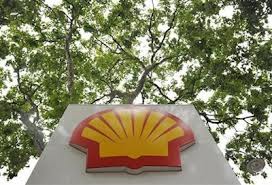 19 November 2012, Sweetcrude, LAGOS – THE Royal Dutch Shell says Nigeria's Petroleum Industry Bill, PIB, awaiting passage into law at the National Assembly, is not competitive and hinted of the need for fresh investment to drive global oil production.
Bernard Bos, vice president, finance, Shell Exploration & Production Africa made the disclosure at the KPMG oil & gas breakfast seminar in Lagos.
"There are many more investments in Oil & Gas sector across the world compared to many years ago. In the US, for instance, government revolution has lured people into exporting gas. Oil and gas production from existing fields is declining and new investments are required.
PIB is an ambitious bill leading to additional complexity, uncertainty and time consuming implementation. Draft PIB raises serious concerns as enablers are insufficient," he said.
The Shell vice president added: "The proposed PIB Joint Venture terms are not competitive when compared with other oil producing countries. Proposed PIB Production Sharing Contract, PSC, terms are not competitive when compared with the global deepwater regimes.
"Non-fiscal PIB outcomes are highly uncertain for industry. NNPC and industry are not aligned on the impact of proposed PIB."