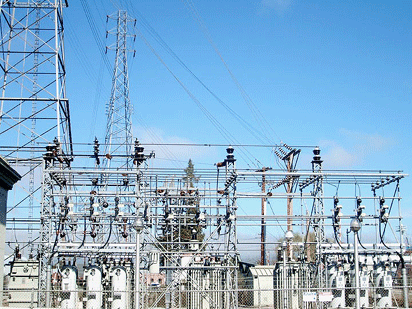 08 September 2014, Lagos – 07 September 2014, Lagos – Nigeria's electricity generation is getting a steady climb reaching a two-year high of 4,044 megawatts (MW), though it is still below the peak generation level achieved two years ago.
The country's power generation capacity currently stands at 6,000 MWs and is to the expected to grow to 40,000 MW by 2020.
Speaking on the attainment of the current feat, the special assistant to Nigeria's Minister of Power, Mr. Frank Edozien said it was due to the combined efforts of the government and the private sector, while promising that the parties involved in the power business would sustain the tempo and improve on it.
"The government has put in place short-term measures that would ensure steady power supply to the power plants for the generation of electricity," he said, adding that there are also efforts to bring about sustainable gas supply so as to ensure steady power supply in the country.
However, Nigeria's electricity generation is still below its peak generation level of about 4,517.6 MWs recorded in December, 2012, which industry analysts say, could be met and surpassed in no distant time if the upward trend continues.
Inefficient power supply has been Nigeria's greatest economic bane, but the tide seems to be turning for the better with massive investments in the sector through public private partnerships.
– Vanguard