Kunle Kalejaye 25 November 2015, Sweetcrude, Lagos – The Nigerian Maritime Administration and Safety Agency, NIMASA, has shut Obat Oil and Petroleum Limited's  jetty at Ibafon in Lagos for non-compliance with the provisions of the International Ship and Port Facility Security, ISPS, Code.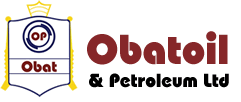 The closure is in exercise of the agency's powers in line with provisions of Part VIII of the ISPS Code Implementation Regulations 2014. 
The facility was adjudged non-compliant after repeated warnings from NIMASA and extension granted the management over the past year to bring the jetty to compliance level.
NIMASA is also shutting down other port facilities that have persistently failed to comply with the ISPS code so as to forestall security breaches in such facilities and their negative impacts on the maritime sector. 
"Any shut facility will remain closed until the managers of such a facility correct the identified deficiencies and pay a prescribed fine before they will be reopened for business," NIMASA said in a statement.
It will be recalled that NIMASA, which formally became the Designated Authority for the implementation of the code in May 2013 when compliant facilities were less than 10, has progressively grown the number to over 80 percent of the nation's 129 facilities.
NIMASA explained that its goal is to achieve 100 percent compliance which will guarantee the security of ships and port facilities especially in this period when terrorist activities have been heightened.