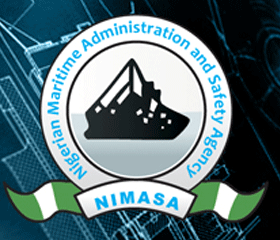 03 October 2012, Sweetcrude, LAGOS – THE Nigerian Maritime Administration and Safety Agency, NIMASA, has re-opened the Lagos tank farm belonging to Integrated Oil and Gas.
The facility owned by former Interior Minister, Captain Emmanuel Iheanacho, was shut two weeks ago by the maritime agency over its alleged involvement in the petroleum products theft.
According to Hajia Lami Tumaka, NIMASA's director, Corporate Affairs, the decision to unseal the tank farm was taken by the agency's management following conclusion of preliminary investigations into the case.
She said the facility was sealed in connection with the hijack of a Panama flagged tanker vessel, MT Anuket Emerald offshore Togo. The hijackers trans-shipped over 3,000 metric tonnes of Automotive Gas Oil into another tanker vessel, MT Grace.
The agency had traced the alleged stolen quantity of AGO to the Integrated Oil and Gas storage facility necessitating its seal off and arrest of the former Minister of the Interior, Captain Emmanuel Iheanacho, who is the chairman of the company.
But, Tumaka stated that 'tank seven' of the tank farm would remain sealed pending the conclusion of investigations by the agency and other law enforcement operatives.
The alleged stolen products were traced to tank seven of the tank farm where MT Grace and its operators had discharged the products for onward commercial sale.
According to her, following further investigations by the agency and security operatives, two persons in connection with the operations of MT Grace are to be referred to the police who will declare them wanted and continue with investigations.