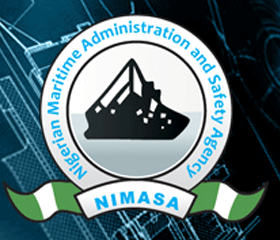 Michael James 03 July 2017, Sweetcrude, Lagos – The Nigerian Maritime Administration and Safety Agency, NIMASA, is working closely with some agencies of government at both federal and state levels to ensure that academic activities at the Nigerian Maritime University (NMU) commence next academic session.
The Director General of NIMASA, Dr. Dakuku Peterside who stated this during this year's celebration of Day of the Seafarers with the theme "Seafarers Matter", noted that the mandate of the university include bridging the gap in human capacity in the maritime sector, with particular reference to seafarers now perceived to be in high demand in the country and globally.
While restating that capacity building remain a focal mandate of the agency, Dr Dakuku observed that continuous capacity building is required in order to ensure the sustainable growth and development of the maritime sector and the country as a whole.
"Learning is a continuous process, when we stop learning the sector cannot grow, and by extension the entire country. More so, the country is diversifying its resources and we need trained and competent personnel to man the different sectors of the economy.
"In this regard, in NIMASA there is a rebirth of focusing on our core mandate of which capacity development is topmost in order to realise a virile maritime sector. We therefore remain committed to the ideals of the President Muhammadu Buhari's Federal Government of making Nigeria a pride in the comity of nations", the director general  said.
Dr Dakuku urged seafarers to remain patriotic in the delivery of their services to their Fatherland and assured them that NIMASA will continue to collaborate with shipowners and relevant Stakeholders in the sector to ensure that their interest is protected.
In his words, "We are proud of you and be rest assured that we will ensure that your interest is protected; in the light of these, we will also ensure that all international instruments pertaining to your welfare are fully implemented," Dr. Dakuku assured.
Speaking further, the DG said that the National Joint Industrial Council (NJIC) comprising of tripartite stakeholders, have reconvened to fashion out a decent wage and improved working and living conditions for the seafarers in line with the provisions of the convention and comparable to what is obtainable internationally.
"It is therefore expected that once the collective bargaining agreement is signed, ship-owners will commence its full implementation", he stated.
While assuring the seafarers of the agency's continuous support, the DG stated that NIMASA will continue to give priority to capacity building initiatives in order to actualise its vision of making NIMASA a world class organisation in line with global best practices.