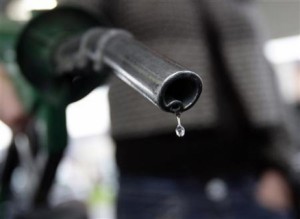 Godwin Oritse
15 January 2013, Sweetcrude, Lagos – NIPCO Plc, an indigenous joint venture downstream player, says it plans to construct an 75 service station to its already 150 retail outlet across the country for year 2013.
Disclosing this to newsmen in Lagos, NIPCO's Managing Director, Mr. Venkataraman Venkatapathy, said that NIPCO will try to hit its 225 fuel service stations target this year.
He said that besides the constructions of the fuel station, the firm is also making plans to increase the number of its Compressed Natural Gas, CNG, and Liquefied Petroleum Gas, LPG, or cooking gas stations as well.
On LPG, Venkatapathy said that the company started with one LPG scheme in Jabi in Abuja, adding that before the end of the year the number of NIPCO's LPG outlets would have increased to about six.
He explained that about three of its LPG plants are running, adding that another three will be completed before the end of the first quarter of the year bringing the total number to six.
Explaining further, he said NIPCO planned to have between 15 to 20 LPG outlets so as to broaden the utilisation of the LPG in Nigeria.
The NIPCO boss stated that Nigerians were beginning to appreciate the use of the gas and that NIPCO was expanding the outlets to ensure that Nigerians had easy to the products.
On if the company has the capacity to handle the anticipated demand for CNG, he maintained that everything was in place to ensure that demands are met without hitches.
"We have about 150 outlets running under the banner of NIPCO, we are trying to reach a figure of 200, and 225 by end of this year, and this is how far we want to go with the available support. We initially started with one LPG scheme in Jabi Abuja, after that we put one in Gusau and then one is in Lagos.
"Right now about LPG plans are running, another three more are in the pipeline and would be completed in the next two to three months. Our initial experiment with the LPG scheme in Jabi has been successful, and I think it is the largest filling outlet in Abuja," he stated.