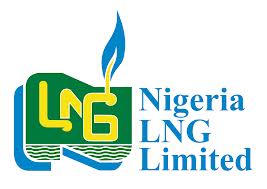 10 May 2017, Sweetcrude, Lagos – The Nigeria LNG Limited, NLNG, has reacted to the House of Representatives amendment of the NLNG (Fiscal Incentives, Guarantees and Assurances) Act, saying the development violated the assurances and guarantees granted investors in the company by the country.
The company said in a statement by its General Manager, External Relations, Kudo Eresia-Eke, that it was the assurances and guarantees granted the investors that paved the way for the huge international investment that enabled the NLNG to become a reality and a success story.
The company said in the statement: "As we have said previously, including at a public hearing convened by the National Assembly in April 2016, we do not believe that this is in the national interest, as its direct consequence would be to project Nigeria as a sovereign-state promise breaker and an unsuitable destination for investments."
NLNG said the main thrust of the guarantees and assurances was to assure the foreign investors that their investments would be protected by the non-amendment of the NLNG Act.
According to it, this is the reason why the NLNG Act has remained intact and protected by all administrations from inception, in recognition of the sanctity thereof.
The Managing Director, Nigeria LNG, Tony Attah, was quoted as saying, "The proposed amendment can only be a direct attack on the present government's ease of doing business agenda and in the current administration's determination to attract direct foreign investment to Nigeria.
"It needs to be clearly stated that investments are unlikely to flow into an environment where contracts and agreements are flagrantly violated as is imminent in this instance.
"This curious amendment initiative represents the first time in the history of legislative practice in Nigeria when a law is amended for the sole purpose of imposing a levy against a private company for the benefit of an agency of government."
The Nigeria LNG Limited has decried the passage of a bill for the amendment
of the NLNG (Fiscal Incentives, Guarantees and Assurances) Act by the House
of Representatives.
A statement released by the company's General Manager, External Relations, Kudo Eresia-Eke, said the amendment violated the assurances and guarantees granted investors in the company by the country, which paved the way for the huge international investment that enabled the NLNG to become a reality and a success story.v