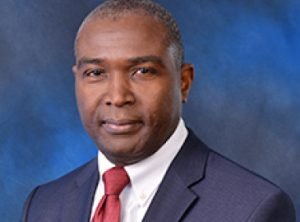 OpeOluwani Akintayo
Lagos — The Nigeria Liquefied Natural Gas, NLNG has promised to increase Liquefied Petroleum Gas, LPG supplies to local market amidst increasing prices.
Managing Director, NLNG, Philip Mshelbila disclosed this on the sideline of a conference in Lagos.
According to him, the company whose primary market is export, is increasing supplies to from 250,000mt per year earlier supplied to 450,000 mt per annum.
According to him, the increase is to tackle gas shortages in the country, as well as crash prices.
He said: "As part of the measures to support the Federal Government's efforts to deepen domestic gas supply and economic growth, Nigeria LNG is reducing LPG exports and increasing supplies to the domestic market. NLNG is now increasing supply to the domestic market to 450,000mt per annum."
Prices of 12.5 kg gas cylinder has skyrocketed from N3500 last December to N8500 in October. The soaring prices has led to outcries from the public, especially since it negates the federal government's plan to make gas accessible to all and sundry through the National Gas Expansion Programme, NGEP. In a separate clamour, marketers have also warned that a 12.5kg gas could hit N10, 000 by December if lasting solution is not provided to curb market challenges. NLNG, a venture involving the state-owned NNPC and Shell, Eni and TotalEnergies, produces around 7 million mt/year of LPG (propane and butane) from the six trains.
To meet the rise in supply volume, NLNG said it had increased the number of off-takers to 43 from the initial six contracted in 2007.
Managing Director, Shell Nigeria Gas, Ed Ubong, said while much of the gas from the Shell-operated Gbaran-Ubie field, which produces about 864 MMcf/d of gas, is for export, the company is building infrastructure to deliver the gas to local industries.
"Shell is investing in a gas portfolio that will increase supply for Nigerian and international customers via an expanding network of plants, pipelines and export terminals," Ubong said.
Managing Director, Seplat Petroleum, Roger Brown, said the company supplies a third of the gas that goes into power generation in the country, assuring that the company is vigorously working in line with the Federal Government's Decade of Gas agenda.