04 September 2015, Sweetcrude, Abuja – The Nigeria LNG Limited, NLNG, has raised the alarm over low oil prices in the international market, saying gas is also being threatened at the global market.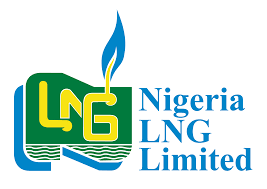 It warned that Nigeria's tough economic realities caused by the continuous fall in global crude oil prices may worsen with the pressure on gas, the country's other major source of revenue.
NLNG noted in a communique from the recently held third NLNG commercial division external stakeholders forum in Abuja that the fall in global oil prices would continue till the end of 2015, adding that it might worsen in the coming year.
The company, in the communique which summarised the forum, expressed worry over the impact which the fall in crude prices was having on its revenue, stressing that the entry of the United States and Australia into the LNG market was also "a real cause for concern."
According to the communique, "The recent fall in crude oil prices from above $100/bbl ($100 per barrel) in early 2014 to below $60/bbl in early 2015 and its impact on global LNG/gas prices as well as the demand/supply positions in both our primary and secondary markets in the Atlantic and Pacific Basins have had a significant impact on our revenues and profitability.
"The trend which will persist till the end of 2015 and which may even worsen going into 2016 with the entry of US and Australian LNG volumes into the market is a real cause for worry."
Nigeria has one of the largest gas reserves in the world and is the second largest supplier of LPG globally, supplying four million tons of the product per annum. In Nigeria, LPG is primarily used as cooking gas.
In addition, it noted that although these challenges were being managed, the regulatory environment had shown increasing uncertainties.