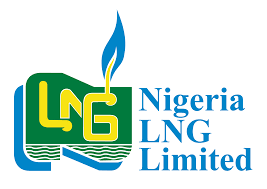 OpeOluwani Akintayo
19 July 2017, Sweetcrude, Lagos – The Nigeria LNG Limited, NLNG, has said that it intends to boost supply of cooking gas to the local market, as it is currently revamping three key Liquefied Petroleum Gas, LPG, facilities in Lagos.
According to the company's General Manager, Commercial, Mr. Godwill Dike, the three jetties are New Oil Jetty, the Bulk Oil Platform, BOP and the Petroleum Wharf Apapa, PWA.
"On completion of revamp works, delivery of product via all three jetties would ensure steady supply of LPG through the facilities and should lead to reduction in end user prices with volumes being readily available," Mr. Dike said in a statement.
Dike said revamping of the jetties was part of NLNG's commitment to sustain supply of LPG, popularly called cooking gas, into the local market.
He said the company wants to ensure that Nigerians have access to cleaner energy. "We have since helped in the reduction of gas flared in the country from 65 per cent to less than 20 per cent," he said.
"As part of our vision to help build a better Nigeria, we are focused on sustained supply of LPG in a bid to deepen its usage in the country, promote environmentalism, thus amongst others, reduce death from inhalation of smoke from dirty fuels," he added.
On his part, NLNG Managing Director, Mr. Tony Attah, said the volume of LPG in the market was less than 50,000 tons per annum before NLNG's intervention in 2007.
According to him, gas deliveries to the market have continued to increase to about 262,000 tons delivered by the company alone in 2016, out of a total domestic consumption capacity of over 450,000 tons.
"We are focusing on better environmentalism through steady supply of LPG, a clean and versatile energy, which will protect our environment. Nigeria LNG is raising the ante in ensuring a clean environment for Nigeria," he said.
Corroborating Attah's position, Deputy Managing Director of the company, Sadeeq Mai-Bornu, said there were opportunities for partnership between the company and businesses, to create employment from new businesses, thereby reducing poverty.