25 March 2015, Sweetcrude, Lagos – The Nigeria LNG Limited, NLNG, has restated its commitment to assisting the Federal Government achieve maximum benefit from natural resources in the country as it sought to clear its name from allegations of bribery and corruption over its tenement rate payments to Bonny Local Government Council in Rivers State.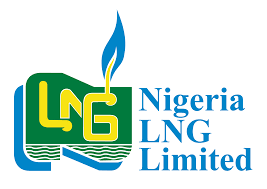 The company was reacting, according to a statement obtained by SweetcrudeReports, to "recent Nigerian social media posts about an alleged bribery incident, linked to 2014 tenement rate payments made by the company to Bonny Local Government Council (BLGC)."
The company said that rather than N180 million as alleged in the posts, it paid only N140,000 to Bonny Council.
"NLNG's  assets in Bonny LGA had been assessed in accordance with the relevant bye-laws of Bonny LGC and issued a Demand Notice dated November 13, 2014 for the sum of One hundred and forty million naira (N140, 000,000.00) only," the statement read.
It added that the company made the payment for the invoiced sum (N140,000,000.00) and not one hundred and eighty million naira as alleged.
Furthermore, it stated that the payment was made on February 6, 2015 by electronic transfer in line with standard NLNG practice, to the account in Ecobank Nigeria Plc nominated by Bonny LGC, and not  by cheque, as alleged in the misleading social media posts.
It added that, "As an internationally renowned  company owned by the following shareholders – the Federal Government of Nigeria, represented by the Nigerian National Petroleum Corporation, NNPC (49%), Shell Gas BV, SGBV (25.6%), Total LNG Nigeria Limited (15%), and Eni International (N.A) N. V. S. a. r. l (10.4%) – NLNG wishes to emphasise that it continues to conduct its businesses in full compliance with the laws of the Federal Republic of Nigeria and applicable tax regulations.
"NLNG remains the arrow head of the Federal Government's drive to derive value from its vast natural gas resources, diversify the economy and eliminate gas flaring," the statement noted.