29 December 2014, Lagos – Nigeria Liquefied Natural Gas (NLNG) Limited, the country's lucrative liquefied natural gas exporter, is sponsoring 57 young Nigerians for shipbuilding, repair and construction course in South Korea.
The 57 be neficiaries have left for the East Asian nation of South Korea towards mastering a shipbuilding, repair and construction course.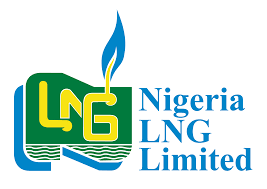 Their training comes as one of the important elements of NLNG's contract to procure six new ships from world-renowned shipbuilders, Hyundai Heavy Industries (HHI) and Samsung Heavy Industries (SHI) at the cost of US$1.6billion.
NLNG is procuring the ships, as part of efforts to expand its shipping subsidiary Bonny Gas Transport (BGT) fleet and thus position the exporter as a choice supplier of liquefied natural gas, considered the cleanest fossil fuel by energy industry experts.
NLNG had included a robust package of local content elements in the contract agreement with HHI and SHI, for the benefit of Nigerians, local companies and the country's broader maritime sector.
Local companies like Berger Paints Plc, Nexans Kabelmetal, Metec West Africa and Paints and Coatings Manufacturers Nigeria (PCMN) have already reaped revenues amounting to over $10million from exports of their products to South Korea for use in building the six NLNG ships, the first of which is due for delivery in 2016.
Also included in the local content package is the drive by the company for investment in a ship repair and dry docking facility in the country to boost the economy and increase trade.
Nigeria LNG's General Manager, External Relations, Dr. Kudo Eresia-Eke said in a statement that almost five dozen trainees to depart make up one aspect of the composite 580 trainees Nigeria LNG have enlisted to undergo training in various aspects of shipbuilding and construction in training centres Bonny, Lagos and South Korea.
"As you know, the training of Nigerians in the different crafts of ship building is one important part of our local content package in the procurement of our ships. And these 57, who are en route to South Korea, are about one-tenth of the many hands being trained to support the growth of our country's maritime industry. I wish them every success on the course," he said.
NLNG's Nigeria Content is aimed at attaining the maximum achievable Nigerian Content deliverable in all its activities.
Its goal is reaching the targets set in the Nigerian Oil and Gas Industry Content Development Act (NOGICD) 2010.
BGT owns 10 of the 23 vessels it deploys in delivering cargoes of liquefied natural gas (LNG) and liquefied petroleum gas (LPG) to an expanding portfolio of buyers  located primarily in Europe and the Americas.
It also delivers spot cargoes to the Middle East and Asia.
NLNG had earlier unveiled plans by its wholly-owned subsidiary, BGT to facilitate the training of 180young Nigerian technicians by Hyundai Heavy Industries (HHI) in South Korea.
According to the company these 180 young Nigerians will be trained to acquire requisite competencies and skills in ship building.
This is part of Nigerian Content Development activities agreed between BGT and HHI as contained in the contract for the construction of two new LNG carriers for Bonny Gas Transport.
Of the 180 technicians travelling to Korea for the three-month programme, the best 28 will remain to join in the construction of the six new vessels.
– This Day