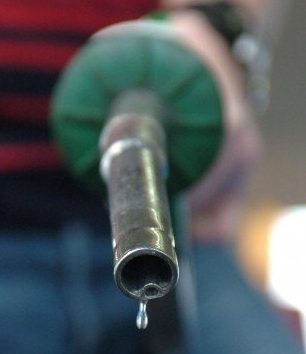 Ike Amos
Dublin, Ireland — The Nigerian Midstream and Downstream Petroleum Regulatory Authority (NMDPRA), Thursday, ordered petrol stations across the country to henceforth, ensure the unhindered use of bank transfers and Point of Sale in the sale of Premium Motor Spirit (PMS) also known as petrol, to motorists.
In a statement in Abuja, the NMDPRA condemned the rejection of these means of payments by some fuel retail outlets in the midst of the current hardship caused by the recent cash crunch.
The mid and downstream petroleum sector regulator said along with security agencies, it would begin the enforcement of the use of POS and bank transfers in petrol stations and sanction any retailer found going contrary to the directive.
The NMDPRA said: "It has come to the attention of the Nigerian Midstream and Downstream Petroleum Regulatory Authority (NMDPRA) that some retail outlets are not accepting the use of Point of Sale (POS) machines at their filling stations due to the recent cash crunch brought about by the new Naira design.
"The Authority frowns at this recent behaviour which is causing untold hardship for Nigerians at a time when all hands should be on deck to assist the Government in the transition to the new Naira.
"All retail outlets are directed to ensure the free use of POS and bank transfer for the sale of petroleum products to alleviate the suffering of customers at this critical time.
"The Authority and security agencies will be at retail outlets to ensure compliance with this directive and any filling station found violating this directive will be duly sanctioned.
"We reassure the general public of our commitment to ensuring good quality service in the sale and distribution of petroleum products nationwide."