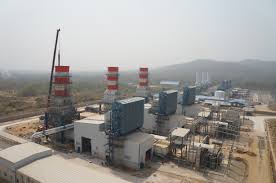 Ike Amos 
29 November 2017, Sweetcrude, Abuja – The Nigerian National Petroleum Corporation, NNPC, says it has so far connected all the available thermal power plants in the country with permanent gas supply pipelines.
Group Managing Director of the NNPC, Dr. Maikanti Baru, stated this in Abuja as disclosed that the NNPC has completed, commissioned and delivered 500 kilometres of gas pipelines between 2010 to date as part of an aggressive expansion of gas pipeline infrastructure across the country.
According to a statement by the NNPC in Abuja, Baru said the accelerated expansion of the gas pipeline system was sequel to the directive of the then President Olusegun Obasanjo who mandated the oil companies operating in-country to support the power generation effort.
He listed the gas pipelines so far delivered by the NNPC to include the 196km Oben Gas Plant to Geregu Power Plant pipeline; 110km Escravos-Warri-Oben gas pipeline; 128km Ukanafun-Calabar pipeline; 50km Emuren-Itoki pipeline; 31km Itoki- Olorunshogo pipeline and 24km Imo River-Alaoji gas pipeline.
Baru added that with NNPC driving the realisation of Federal Government's aspiration to expand the gas pipeline network to all parts of the country, about 2,700 megawatts (MW) of thermal electricity was expected to be added to the National Grid in the near future, to exponentially generate more power for new industrial revolution with a view to achieving sustainable economic growth.
He noted that the earlier government's initiative in this regard populated the seeds for the growth of Nigeria's gas-fired power plants, which gradually scaled up thermal power contribution to more than 70% of total power generated in the Country today.
Providing details of the planned expansion of the gas infrastructure, the NNPC boss said the lines would be bolstered with the ongoing construction of the 127km East-West OB3 gas pipeline joining Oben to Obiafu-Obrikom.
He explained that the strategic infrastructure was scheduled for completion by the fourth quarter of 2018, while the 363km looping expansion of Escravos-Lagos Gas Pipeline System was expected for delivery by Q1 2018.
He also explained that Engineering, Procurement, and Construction (EPC) tender evaluation process for Ajaokuta-Abuja-Kaduna-Kano (popularly known as AKK683km) gas pipeline contract and the EPC tender process for the Qua Iboe Terminal to Obiafu/Obrikom (QIT-Ob/Ob gas pipeline) gas pipeline were on-going.
Upon completion, he said, the remaining projects are expected to add over 1,000 kilometres to the nation's gas pipeline network.