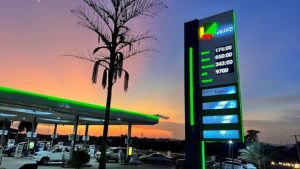 Lagos – The management of the Nigerian National Petroleum Company Limited, NNPCL, has proffered clarifications on the rationale behind obtaining a $3 billion loan facility from the Cairo based AfreximBank.
What is the $3bn loan about?
The NNPC Ltd secured an emergency $3bn crude oil repayment loan from Afreximbank. This is not a crude-for-refined product swap but an upfront cash loan against proceeds from a limited amount of future crude oil production.
Is this loan risky for NNPC ltd or the Nigerian treasury?
No. The exposure for NNPC Ltd is very limited, covering just a fraction of their entitlements. Additionally, there are no sovereign guarantees tied to this loan.
What's the benefit of this loan to Nigeria?
The loan will assist NNPC Ltd in settling taxes and royalties in advance. It will also equip the Federal Government with the necessary dollar liquidity to stabilize the Naira, with limited risk.
How will the loan be disbursed?
The funds will be released in stages or tranches based on the specific needs and requirements of the federal government.
Will this loan affect fuel prices?
As strengthened Naira as a result of this initiative will lead to a reduction in fuel costs. This means that if the Naira appreciates in value, the cost of fuel will drop, and further increases will be halted.
What about subsidies? Are they coming back?
No. a stronger Naira will result in lower prices from the current level, making subsidies unnecessary. The deregulation policy remains unchanged.
How will the loan be repaid?
The loan will be repaid against a fraction of proceeds from future crude oil production. It's a strategic move that ensures a balance between our current economic needs and future production capabilities.
What is the difference between this and previous swap deals?
This is not a crude oil for refined products agreement where the government does not earn any proceeds from the swap.
Is this 'Ways and Means 2.0'?
Absolutely not. NNPC Ltd is not in the business of printing money and is not a Central Bank. NNPC Ltd is borrowing from third party institutions to repay its taxes and royalties to the treasury (which it would have normally paid) in advance.
The NNPC Limited also urged those who seek further clarification and update on the on its $3bn Emergency Crude Repayment Loan from Afreximbank, to check the official social media channels of the NNPC Ltd and the government of Nigeria.