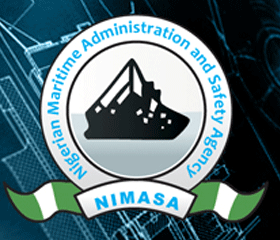 16 June 2016, Abuja – The House of Representatives Committee on Maritime Safety, Education and Administration, on Wednesday heard that the Nigerian Maritime Administration and Safety Agency (NIMASA) is being owed $3.78 billion by the Nigerian National Petroleum Corporation (NNPC) and other government agencies.
The debts are from default on sundry charges and levies owed to NIMASA over a 10-year period.
The other debtor agencies include the Pipeline Products Marketing Company (PPMC) and the National Petroleum Investment Management Services (NAPIMS).
NNPC and PPMC owe $3 billion while NAPIMS owes $780 million.
The Director General of NIMASA, Mr. Dakuku Peterside, in his presentation to the committee, noted that the defaults on the three percent levy on gross freight earning on incoming and outbound cargoes are due to double billing, disclaimed and disputed bills and actual debt.
He said no debts were supposed to have incurred on the two percent surcharge contract sum on cabotage operating vessel.
"The debt under the ship- to- ship ( STS) is a deliberate attempt by companies not to pay non- remittance by international oil companies to the Agency," he said.
Over 5300 companies have defaulted on the STS charge, he disclosed.
Dakuku however did not provide the total figure owed to NIMASA by government and private organisations.
The Minister of Transport, Mr. Rotimi Amaechi lamented that NIMASA has acquired a bad image under the last administration.