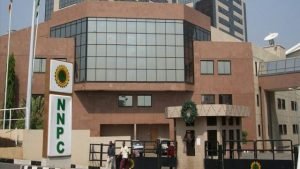 Mkpoikana Udoma
Port Harcourt — 
Governors of the Peoples Democratic Party, PDP, have said
the management of the nation's oil and gas resources, and the administration of the Federation Accounts remittances are remained opaque and confusing.
At their meeting in Port Harcourt recently, under the aegis of PDP Governors' Forum, they said in a 9 point communique that the
NNPC Ltd under the Petroleum Industry Act  does not cover the interests of all the three tiers of government. 
The meeting, according to the governors, was convened to review the various challenges confronting the states, the state of the nation and the PDP.
Speaking at the end of the meeting, the PDP Governors' forum Chairman, and Governor of Sokoto State, Aminu Waziri Tambuwal,  said the
transition to NNPC Ltd under the Petroleum Industry Act has not been properly streamlined.
"
The PDP Governors noted that the management of our Oil and Gas resources, the administration of Federation Account remittances have remained opaque, confusing and non – transparent. 
"In addition, the transition to NNPC Ltd under the Petroleum Industry Act has not been properly streamlined to ensure that the interests of all the tiers of Government are protected, consistent with the 1999 Constitution," he said.
The PDP governors also decried what they described as continued deterioration of the country's economy under the leadership of the All Progressive Congress-led Federal Government.
Nigerians, the governors said, have become numb and accustomed to bad economy as exemplified by the inconsistent and differential exchange rate regime, high interest rates, unsustainable unemployment figures and borrowing spree some of which have not been applied to important projects, and other bad economic indicators.
The governors, in their communique, also said: "In particular, it is clear that the APC Government is a massive failure when compared with the records of PDP in government. The PDP handed over a $550 billion economy (the largest in Africa), but under APC, Nigeria is the poverty capital of the world.
"In 2015, under PDP, the exchange rate was N198 per dollar, it is now, under APC, almost N500 to a dollar; In 2015, unemployment rate was 7.3% under PDP, it is now 33%, one of the highest in the world under APC; in 2015, the pump price of petrol was N87 per litre, it is  now N165 per litre and climbing under APC.
"Debt servicing now under APC takes over 98% of the federal budget. The tales of woe is endless."
Also, the PDP governors lamented the insecurity situation in the country, the persistent and ceaseless flow of blood on a daily basis in many parts of Nigeria.
The governors who attended the meeting were Aminu Waziri Tambuwal of Sokoto State; Udom Emmanuel ( Akwa Ibom); Senator Douye Diri ( Bayelsa); Samuel Ortom (Benue); Dr. Ifeanyi Okowa (Delta); Ifeanyi Ugwuanyi (Enugu); Oluseyi Abiodun Makinde (Oyo); Ahmadu Umaru Fintiri (Adamawa) Darius Dickson Ishaku (Taraba) and Bala Mohammed (Bauchi).