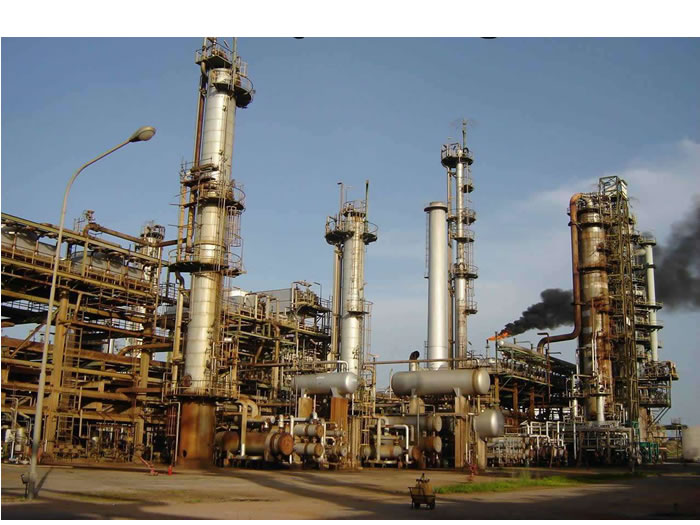 Ike Amos 
Dublin, Ireland — The Nigerian National Petroleum Corporation, NNPC, spent N75 billion on the rehabilitation of refinery in nine months, between January and September 2021, according to data released by the corporation.
The NNPC, in its presentation to the Federation Account Allocation Committee, FAAC, however, did not state the actual refinery it is rehabilitating with that amount, or if it is for the four refineries owned by the country.
Giving a breakdown of the amounts spent on the project, the NNPC disclosed that in the nine months period, it spent N8.33 billion monthly, bring the total amount to N75 billion.
In addition to its spending on refinery rehabilitation, the NNPC also spent N667 million on the Nigerian-Morocco pipeline project in the nine-month period.
The NNPC said it contributed N83 million monthly for the transnational pipeline project, from January to September 2021, noting, however, that no contribution was made in April 2021 only.
The corporation further stated that it has spent N34.859 billion on securing and maintaining the country's pipeline over the nine months period.
Giving a breakdown of its spending, the NNPC stated that while no expense was recorded in this regard in January and August 2021, In February, March, April and May, it spent N5.813 billion, N5.32 billion, N2.641 billion and N5.258 billion, respectively, while N6.174 billion, N7.352 billion and N2.301 billion were spent in June, July and September 2021.
Also, in the nine-month period under review, the NNPC spent N24.702 billion on the search for hydrocarbons in the frontier basins, especially in the northern part of the country.
According to the report presented to FAAC, the NNPC stated that allocations to the Frontier Exploration Service stood at N1.964 billion, N1.92 billion and N2.255 billion in January, February and March 2021; while no allocation was made in April, in May, June, July, August and September, the NNPC allocated N3.216 billion, N2.715 billion, N2.443 billion, N6.167 billion and N4.021 billion, respectively for the frontier basins exploration.
In addition, the NNPC said it spent N864.074 billion on under recovery/value shortfall of Premium Motor Spirit (PMS) over the nine-month period.
Follow us on twitter