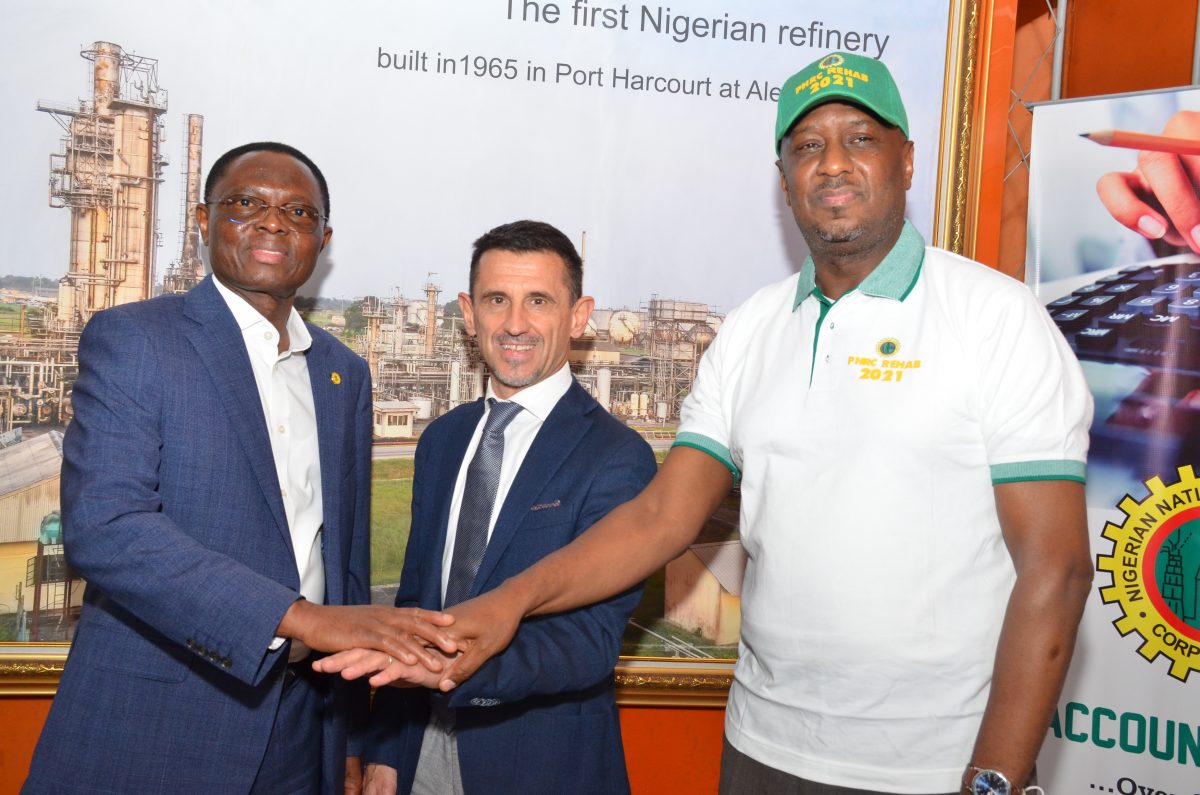 Ike Amos
Dublin, Ireland — The Nigerian National Petroleum Corporation (NNPC), said it spent N91.667 billion on refinery rehabilitation in 11 months, from January to November 2021.
In a report presentation to the Federation Account Allocation Committee (FAAC) in December 2021, the NNPC also stated that N45 billion was spent on pipeline security and maintenance, while N30.22 billion was spent on crude oil search in the frontier basins, especially in the northern part of the country.
On the amount spent on refinery rehabilitation, the NNPC disclosed that throughout the 11-month period, it allocated N8.333 billion monthly for the revamp, bringing the total amount spent on the refinery to N91.667 billion.
For pipeline security and maintenance, the NNPC said there was no allocation for that purpose in January 2021, but it allocated N5.813 billion, N5.320 billion, N2.641 billion, N5.258 billion, N6.174 billion, N7.352 billion, February, March, April, May, June and July, respectively; while there was also no amount allocated in August, but spent N2.301 billion, N7.901 billion and N2.240 billion, in September, October and November 2021, respectively.
Furthermore, N1.964 billion, N1.920 billion, N2.255 billion, N3.216 billion, N2.715 billion, N2.443 billion, N6.167 billion, N4.021 billion, N3.250 billion and N2.268 billion, were expended on frontier exploration services,respectively, in January, February, March, May, June, JUly, August, September, October and November 2021,with no allocation in April.
The NNPC disclosed that it spent N1.16 trillion on under recovery of Premium Motor Spirit (PMS), also known as petrol, in the 11-month period of 2021. Under recovery is another name for fuel subsidy.
According to the corporation, while no amount was spent on subsidy in January, N25.374 billion, N60.396 billion, N61.966 billion, N126.298 billion and N164.337 billion, respectively, in February, March, April, May and June, while in July, August, September, October and November 2021, N103.286 billion, N173.132 billion, N149.283 billion, N163.709 billion and N131.400 billion,respectively were spent in subsidising petrol.
Other expenses incurred by the NNPC in the 11-month period include National Domestic Gas Development project N42.460 billion; gas infrastructure development N34.067 billion; pre-export financing N55 billion; crude oil pre-export inspection agency expenses N8.776 billion, and Nigeria-Morocco gas pipeline N0.833 billion.
In its analysis of receipts for November, the NNPC said: "crude oil export revenue received in November 2021 amounted to $4.18 million; domestic gas and other receipts in the month was N16.63 billion; feedstock valued at $51.85 million was sold to the Nigeria Liquefied Natural Gas (NLNG) during the period out of which no amount was received during the month. The expected receipts slipped into the next month.
"The sum of $132.77 million, being miscellaneous receipts, Gas and Ullage fees and Interest income was received in November 2021."
Follow us on twitter