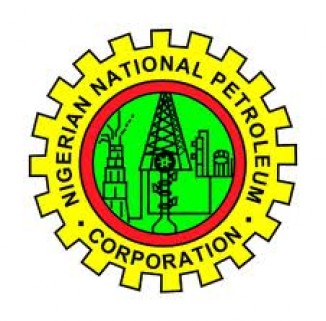 30 July 2013, Abuja – The Nigerian National Petroleum Corporation, NNPC's, involvement in international crude trading has over time recorded substantial increase in volume and revenue, the Minister of Petroleum Resources, Mrs. Diezani Alison-Madueke, has said.
Alison-Madueke disclosed at the 2013 ministerial platform to underscore the ministry's scorecard as part of the mid-term achievement of President Goodluck Jonathan administration, that the NNPC crude oil trading volume and revenue has grown from about 31,000 barrels per day, bpd, of crude oil to 64,000bpd and from $921 million to $2.66 billion within three years through an active participation of its trading subsidiary, Duke Oil.
Alison-Madueke said: "NNPC has also enhanced its direct participation in the international trading of crude oil through an active involvement of its subsidiary, Duke Oil.
"The company's trading activities have grown significantly over the last three years. Duke oil has increased its traded volumes to 64,000barrels per day from about 31,000 barrels/day in 2010. Revenues have grown to $2.66 billion in the last financial year from $921 million in 2010 representing a 290 per cent increase."
She also revealed that the government planned to grow the assets and operations of NNPC's upstream exploration subsidiary, the Nigeria Petroleum Development Company , NPDC, while encouraging indigenous participation in upstream oil production, saying that such efforts were beginning to yield the desired results with NPDC's crude oil reserve base growing to 1.7 billion barrels through strategic divestment initiatives.
"Over the period under review, SPDC, Total and Agip provided an opportunity for participation by Nigerian upstream players with the divestment of eight blocks namely OMLs 4, 26, 30, 34, 38, 40, 41 and 42. NNPC/MPN JV completed Itut/Abang Satellite Field Development Project, SFDP, with Abang and Itut platform fabricated by Nigerdock in Nigeria.
"After extensive negotiations, expired leases such as the Oil Mining Lease, OML, 67, 68 and 70 of the NNPC/MPN JV were renewed. Active participation of indigenous companies has resulted in the new projects coming on-stream like the Ebok Terminal which was established by an indigenous company with current daily crude oil production of 7,000 b/d and a plateau production of 50,000 b/d at full capacity," she added.
The minister noted that the divestment plan had also ensured that NPDC was now the leading supplier of gas to the domestic market, particularly Nigeria's power sector with approximately 425 million metric cubic feet per day, Mscfd, of natural gas, adding that gas flaring had also reduced to about 15 per cent in 2012.
She explained: "As a result of this prioritisation, gas flaring as a percentage of gas produced has reduced progressively from about 28 per cent in 2009 to 15 per cent in 2012. NPDC currently supplies approximately 425MMscfd of natural gas into the domestic market to fulfill its domestic gas obligations to the federation. The company plans to provide additional 100MMSscfd of gas from Oredo by year end 2013 using POOC spare capacity. NPDC is now the largest gas supplier to the domestic market".
– Chineme Okafor, This Day