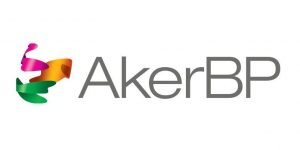 20 September 2018, News Wires — When the owners of Norwegian oil firm Aker BP decided to digitize its assets and operations, they searched high and low for the right software company. But they failed to find a suitable one.
So instead they set up their own, Cognite www.cognite.com, to create digital maps of Aker BP's oil industry assets, integrating data from equipment such as pumps, heat and pressure sensors, maintenance records and even staff rotas to improve efficiency and safety.
Less than two years later, Cognite is selling its software to Aker BP's rivals and one competitor, Sweden's Lundin Petroleum, has even agreed to share its real-time oilfield data with Aker in what they say is an industry first.
"This will be the first time two different operators, or oil companies, will share operations/production data live from two producing fields, that is between Edvard Grieg and Ivar Aasen," a Lundin Norway representative told Reuters.
By combining all the data that typically sits in different digital silos – such as matching flow sensors with the piece of machinery they actually sit on – Cognite says its software can help reduce maintenance costs, extend the lifespan of equipment and avoid damaging breakdowns.
Digitizing industrial assets can also mean fewer people need to be offshore, less downtime for oil platforms, more targeted maintenance and better analysis of information such as geological data and valve pressures.
For Lundin Petroleum, sharing information from its Edvard Grieg field on the Norwegian continental shelf with Aker BP's adjacent Ivar Aasen field makes sense because getting more real-time production data from a rival in a similar geological area could help it improve its own oil output.