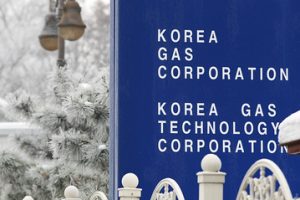 25 June 2018, News Wires – Russia's largest independent natural gas producer Novatek signed a memorandum of understanding with South Korea's Kogas to collaborate on LNG opportunities.
According to the MOU, the parties agreed to explore opportunities for Kogas to enter the Arctic LNG 2 project and possible LNG off-take from the project, Novatek's statement reads.
In addition, Kogas would participate in the LNG transshipment project in Kamchatka and other infrastructure projects, and the parties also agreed to develop cooperation in LNG trading and logistics optimization, including swap operations.
Speaking of the agreement, Novatek's head Leonid Mikhelson said, "the Asian Pacific markets are a priority destination for our LNG projects as this important geographical region represents the fastest growing markets for natural gas consumption, and South Korea is presently one of the largest importers of LNG."
He noted that the company's logistics model through the Northern Sea Route as well as the transshipment terminal in Kamchatka are suitable cooperation projects.