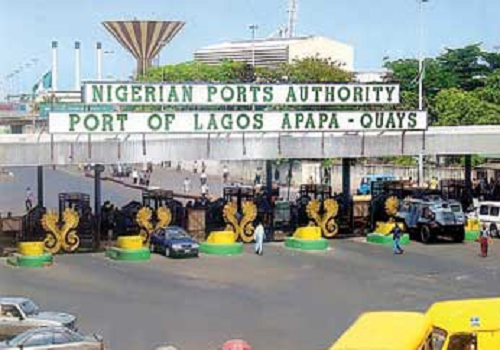 Vincent Toritseju
Lagos — In a bid to boost investors' confidence, the management of the of the Nigerian Ports Authority, NPA, has promised to partner with the Lagos State Government, saying that "NPA is always open to fresh ideas and that the organization will always ensure that things are done in a transparent manner according to rules and regulations."
Speaking during a visit of the officials of the Central Business District (CBD) in Lagos, the Managing Director of the NPA, Ms. Hadiza Bala Usman who represented by the Executive Director Marine and Operations, Dr. Sokonte Davies assured the State Government that NPA will always work with its Stakeholders, Port Users and the general public in line with the organizational frame work to enhance the Ease of Doing Business in our ports.
Similarly, in his remarks, Special Adviser to the Governor of Lagos on Central Business District (CBD), Prince Olanrewaju Elegushi said the purpose of the visit was to familiarize with the Management of NPA as a major player on the Lagos Island and to assure that they are ready to provide support services to NPA where ever and whenever such is needed.
Prince Elegushi further confirmed that part of their functions is to ensure effective and smooth traffic movement within the CBDadding that the beautification of the environment and thewellbeing of investors and Businesseswithin the CBD are top priority.
He also assured the Government will strengthen the existing synergy with NPA so that both the NPA and the CBD can move together in order to achieve global best practice with result benefiting the state and the country at large.